Abstract
Logging, or more precisely wireline logging, is a technique developed mostly in the oil industry that measures properties of the rocks surrounding the borehole. This is done with a sonde containing one or several sensors that is pulled uphole on a cable with a winch (Figure 1.1.1). A major purpose of logging is to identify and evaluate hydrocarbon-bearing strata. Classically, three types of measurements are distinguished: Electrical, acoustic, and nuclear. In the 1980s, a significant number of textbooks have been written on the subject, notably by Dewan (1983), Hallenburg (1984), Serra (1984, 1986), Desbrandes (1985), Jorden & Campbell (1985; 1986), Labo (1986), Tittman (1986), and Ellis (1987). Additionally, the oil service companies have published documents on log interpretation principles and logging chart books (e.g. Schlumberger, 1989a, 1989b, and 1992).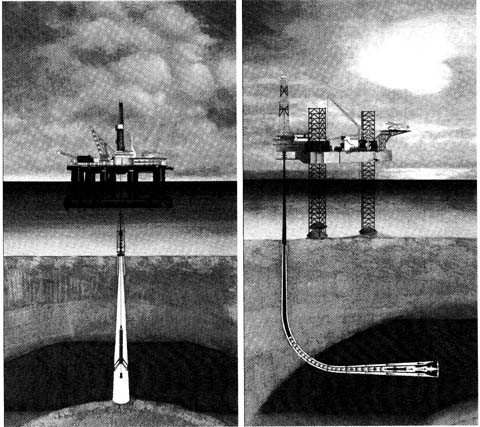 Keywords
Horizontal Well 
Reservoir Characterization 
Directional Drilling 
Well Logging 
Vertical Seismic Profile 
These keywords were added by machine and not by the authors. This process is experimental and the keywords may be updated as the learning algorithm improves.
Copyright information
© Springer-Verlag Berlin Heidelberg 2001