Abstract
Ponors are fissures in the karst mass through which the water sinks underground. They play an important role, from the hydrologic-hydrogeologic standpoint, in the water circulation in karst. According to their hydrologic function, ponors can swallow water permanently or can function partly as ponors and partly, i.e. temporarily, as an estavelle. From the morphologic standpoint (Milanović 1981) ponors can include: (1) large pits and caves; (2) large fissures and caverns; (3) systerns of narrow fissures; (4) alluvial ponors. All underground karst phenomena (jamas, channels and caves) can take over the function of ponors. Jamas most frequently function as ponors and present paths for the direct contact of the surface water with the underground water in the karst mass. Figure 5.1 shows a cross-section of the Tučić Ponor located in the Gračačko Polje (Yugoslavia). It is evidently a vertical jama with a speleologically investigated part 145 m deep, although there are much deeper sections. Figure 5.2 shows a photograph of a ponor in the Trebišnjica Catchment. It is located 30 m above the riverbed of the Trebišnjica and illustrates the size of the flood in the Popovo Polje. The ponor is lined with rock and once it was used as a mill for grinding corn. As a large storage basin was constructed upstream, the polje is not flooded to a high level and, consequently, the ponor and the mill are no longer used. Figure 5.3 shows the entrance to a Jelar Ponor in the Gračačko Polje. The entrance is closed by a grate to prevent its being blocked by logs, plastic material, etc., and to make clearing it possible.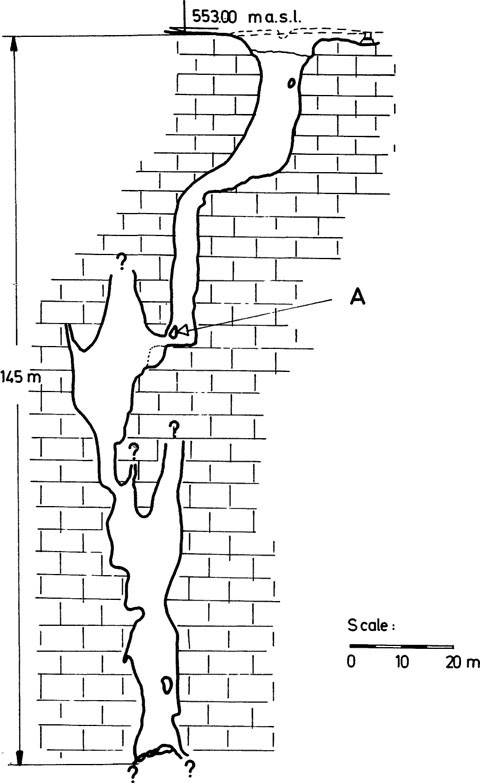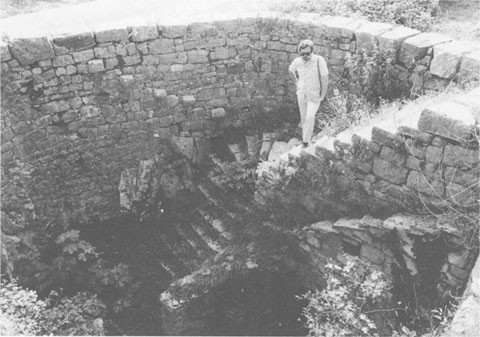 Keywords
Water Level 
Discharge Coefficient 
Hydrogeologic Parameter 
Hydrologic Function 
Underground Water Level 
These keywords were added by machine and not by the authors. This process is experimental and the keywords may be updated as the learning algorithm improves.
Copyright information
© Springer-Verlag Berlin Heidelberg 1987