5′-ADP-3″Deoxypentos-2″-Ulose. A Novel Product of ADP-Ribosyl Protein Lyase
Part of the Proceedings in Life Sciences book series (LIFE SCIENCES)
Abstract
Our previous studies [1, 2] revealed that the degradation of poly(ADP-ribosyl) proteins is carried out by consecutive actions of two enzymes, poly(ADP-ribose) glycohydrolase [3, 4] and ADP-ribosyl protein lyase (formerly termed ADP-ribosyl histone splitting enzyme) [5] (Fig. 1). The latter enzyme catalyzes removal of the last proximal ADP-ribosyl residue from acceptor protein. This report presents, after a brief review of ADP-ribosyl histones and the lyase, the identification of the enzymatic split product as a novel sugar derivative, and discusses its significance in poly(ADP-ribosyl) protein metabolism.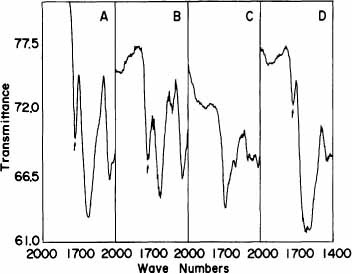 Keywords
Lysosomal Storage Disease 
Histone Linkage 
Phospho Ribosyl 
Glutamic Acid Residue 
Split Product 
These keywords were added by machine and not by the authors. This process is experimental and the keywords may be updated as the learning algorithm improves.
Abbreviations
FT-IR

Fourier Transformed Infrared Spectrogram

GC/MS

Gas Chromatography/Mass Spectrometry

HPLC

High Performance Liquid Chromatography
Copyright information
© Springer-Verlag Berlin Heidelberg 1985