Abstract
Two simulations were run to evaluate some of the properties of the circulation scheme and mixing model. Both analyses involved following the concentration over time of a hypothetical tracer that was introduced into the bay. In the first case, a single release into the middle West Passage on 15 January was simulated. This resulted in a uniform concentration of 10.0 units/1 throughout element 4. The second example simulated a slow but prolonged input of 0.6 unit in each liter of the Providence River (element 1) for 100 days. This input reached a maximum concentration of 10.0 in element 1 on the final day of input. The time course of mixing and the decay for these situations is presented in Figures 36 and 37.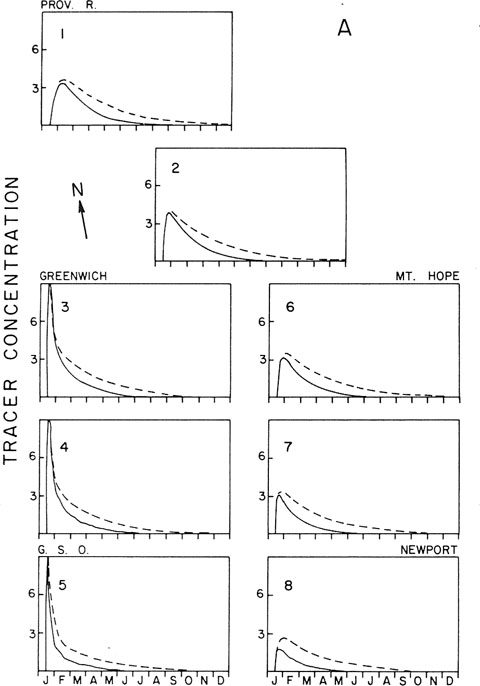 Keywords
Simulated Concentration 
Benthic Flux 
Coastal Marine Ecosystem 
Instantaneous Release 
Spatial Element 
These keywords were added by machine and not by the authors. This process is experimental and the keywords may be updated as the learning algorithm improves.
Copyright information
© Springer-Verlag Berlin · Heidelberg 1978