Abstract
Tumours arising from the pigmented components of skin, mucous membranes and the choroid of the eye, collectively known as the melanomas, have over the years stimulated a tremendous amount of interest in biologists, clinicians and pathologists for a variety of reasons. These rather striking and usually well recognizable lesions have caused controversy from the point of view of the origin of the cells in question embryologically and histogenetically and in the very nature of the neoplasms that arise in them. On one hand they represent one of the commonest neoplastic processes known to man, namely the benign pigmented moles and naevi (Fig. 1), and on the other a highly variable and often extremely malignant tumour whose ability to metastasize widely throughout the body has few rivals in the field of oncology (Pack, 1948; Ewing, 1922). It is, therefore, an ideal group of tumours in which to study the relationships between immune mechanisms and neoplasia, since the advantages of having such a wide spectrum of biological activity are considerable. Added to this one can study such superficial and easily observed tumours from their earliest appearance to the very wide spread metastatic disease that they often represent ultimately.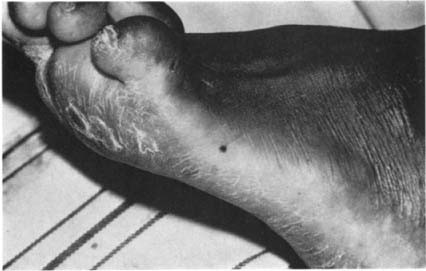 Keywords
Melanoma Cell 
Human Malignant Melanoma 
Cellular Immunity 
Bacillus Calmette Guerin 
Spontaneous Regression 
These keywords were added by machine and not by the authors. This process is experimental and the keywords may be updated as the learning algorithm improves.
Copyright information
© Springer-Verlag, Berlin · Heidelberg 1974