Case 1: Extensive Primary Oesophageal Tumour with Local and Distant Nodal Disease as Well as Distant Metastases
Clinical Details
Seventy-eight-year-old man with newly diagnosed large polypoid poorly differentiated adenocarcinoma of distal oesophagus.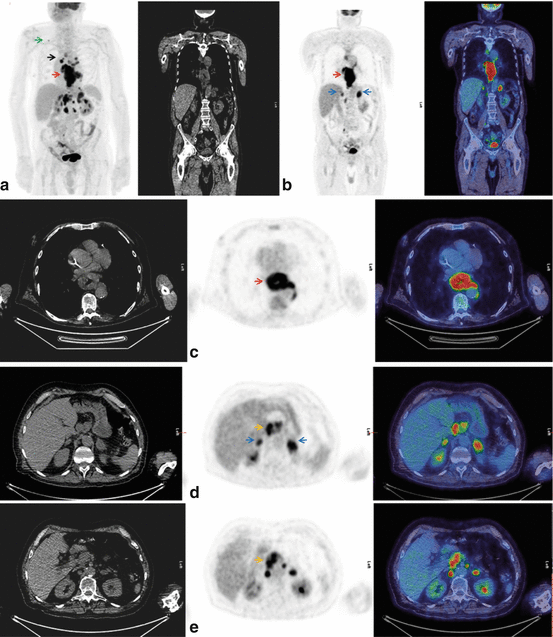 Keywords
Squamous Cell Carcinoma 
Gastric Adenocarcinoma 
Signet Ring Cell 
Anterior Abdominal Wall 
Vocal Cord Palsy 
These keywords were added by machine and not by the authors. This process is experimental and the keywords may be updated as the learning algorithm improves.
Copyright information
© Springer International Publishing Switzerland 2016