Abstract
One might reasonably invoke Dickens in describing AFSs and AVCs today: "it was the best of times, it was the worst of times."
Lessons from the COVID-19 Pandemic: Directing Inevitable AVC Innovation
The COVID-19 pandemic serves as both a warning and an accelerator. As above, the data support both optimistic and pessimistic interpretations, revealing strengths, vulnerabilities, and weaknesses of modern AFSs. The pandemic has also underscored that simply returning to what was previously "normal" will not be good enough.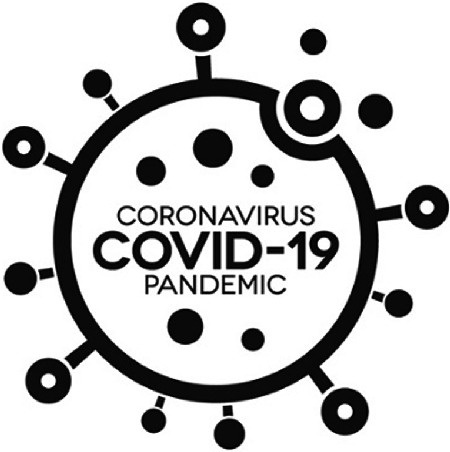 Massive disruptions within AVCs have been commonplace throughout history. But most prior disruptions have been driven by supply-side shocks arising from a crop failure, a livestock disease outbreak, etc. In such cases, downstream buyers responded by finding other suppliers or drawing down stored commodities, bidding up prices temporarily until supply recovered. But in the COVID-19 pandemic, supply-side shocks have been largely restricted to some (relatively modest) labor supply disruptions, especially in Europe and India, arising from some nations' restrictions on worker migration or due to disease outbreaks in sites where workers operate in very close proximity to one another (e.g., slaughterhouses in Brazil and the US or at fruit and vegetable packing factories). Overall, primary production has proved remarkably robust. Indeed, the Food and Agriculture Organization (FAO) forecasts record global harvests for 2020.
The world has likewise grown accustomed to isolated logistics disruptions associated with natural disasters (e.g., floods or earthquakes that knock out roads or bridges) or war and other forms of violence that disrupt the flow of food and drive up costs in specific, disaster-affected regions. Despite food export bans—most of them lasting only a few weeks—imposed by at least 20 different national governments (Laborde et al. 2020) and massive shutdown of commercial passenger transport, merchandise freight shipments have been largely untouched, especially in multinational firms' global supply chains. Virtually all AVCs recovered reasonably quickly to supply-side and logistics-driven disruptions associated with COVID-19.
The damage to AVCs from the COVID-19 pandemic, for the first time in living memory, occurred overwhelmingly from a massive demand-side shock to AVCs, as widespread closure of many businesses (disproportionately food service operations—both commercial ones like restaurants or entertainment venues, and institutional ones such as school cafeterias) left hundreds of millions of people worldwide suddenly without jobs and the income to acquire a healthy diet (Barrett 2020). The loss of livelihoods has nearly doubled the number of people worldwide suffering acute food insecurity, to an estimated 270 million.Footnote 6 This sparked long lines for private food assistance and sharp expansion of public food assistance.
Meanwhile, food service accounts for a large and growing share of food consumption globally—roughly half of all consumer food expenditures in high-income countries—so the pandemic represented a massive disruption to AVCs structured around serving people food away from home. The unprecedentedly fast and severe economic shock induced panic buying as food consumers were forced to redirect virtually all of their demand towards retail outlets. The shuttering of food service enterprises and resulting shutdown of value chains built to deliver to those outlets caught many farmers and food manufacturers with unsellable perishable products. Livestock farmers were effectively compelled to euthanize animals and to dump milk and eggs into waste lagoons. Horticultural producers plowed ripe fruits and vegetables back into their fields. And manufacturers ran out of warehouse storage space for bulk processed goods packaged for institutional buyers.
The most common responses by governments and private charitable organizations have been (1) public health measures to control and treat COVID-19, and (2) unprecedented expansion of safety net and social protection programs (Gentilini et al. 2020). The mechanisms for doing so have varied markedly across, and within, countries—from universal basic income programs, to employment guarantee schemes, government payroll subsidy programs, enhanced unemployment insurance, and expanded access to food assistance. In the short interval of March–September 2020, 212 different countries/territories announced and/or implemented an astounding 1,179 different social protection measures in response to the massive dislocations caused by the COVID-19 pandemic (Gentilini et al. 2020). The necessity of supporting consumer demand, especially among the poorest and most vulnerable, has been the centerpiece of societal response, not only to the pandemic in general but also to cushioning AFSs from the demand shock.
Overall, AVC intermediaries adapted quickly, switching among value chains and service modes. Restaurants quickly flipped to delivery, takeout, and outdoor dining options. Processors modified manufacturing processes to expand retail-oriented packaging while reducing wholesale packaging for food service clients.
Some of these adaptations are likely to prove permanent, as the pandemic boosted consumers' and companies' awareness of the value chains on which they draw, and farmers have become more aware of what happens downstream after they sell their product. This awareness has accelerated change towards online grocery purchases and food delivery, community-supported agriculture and similar direct-to-consumer arrangements, and home gardens. Ventures such as Malaysia's Myfishman.com, which connects fishermen to individual consumers, have flourished worldwide while communities have revived gleaning as a way to reduce food loss and improve poor consumers' access to healthy fresh foods.Footnote 7
Already-growing demand for plant-based meat substitutes has likewise increased as consumers grew more concerned about the sustainability of production systems and the potential for food contamination in long value chains (Siegrist and Hartmann 2019; Van Loo et al. 2020; Jalil et al. 2020).Footnote 8 Crop and dairy farms, meatpackers, and other AVC firms have sharply stepped up investment in robots invulnerable to infectious disease transmission. Farmers, traders, manufacturers, and food service vendors have rapidly expanded their use of e-commerce platforms to help find customers and suppliers. Farmers and processors have adopted creative approaches to improve worker safety and firm resilience, such as the Nigerian chicken processors who organized dedicated bus transport for workers on more sparsely staffed shifts at factories (Reardon and Swinnen 2020). Meanwhile, governments and charitable organizations have doubled down on the use of mobile digital transfers of cash and vouchers for food assistance. Many of these changes are welcome advances unlikely to reverse once the health scare and economic dislocation of the pandemic passes.
The pandemic has also laid bare great structural inequities of risk exposure within AFSs. In high-income countries, "essential" workers in grocery stores, food delivery services, densely-packed meatpacking plants, etc., suffered far higher rates of infection and death than the food consumers they serve or white-collar executives in those same sectors. Essential workers were more likely to be people of color, not to have graduated from university, and to have lower income—all strong correlates of obesity and diet-related non-communicable diseases such as diabetes and hypertension. Those structural inequities existed long before the pandemic but have been magnified by it. More than a century after Upton Sinclair's The Jungle called attention to the inhumane working conditions in meatpacking plants, a groundswell of concern has reemerged about protecting farmworkers and meatpackers, both for their benefit and so as to safeguard food supplies and stem disease transmission from workers who migrate to follow harvest periods.
The COVID-19 pandemic has made clear that healthfulness, equity, resilience, and sustainability are interlinked, precompetitive issues. They concern our collective fitness as a species when faced with covariate shocks like pandemics, climate change, and mass extinctions. And this is a centerpiece of the challenge before us. Incentives that skew excessively towards the promotion of individual interests can undermine collective action (Ostrom 2010). Then virtually everyone is worse off because, as elementary game theory makes clear, cooperative outcomes are almost always superior to noncooperative ones, but cooperation typically arises only when the rules of the game naturally induce a critical mass of people to do so.
Trust underpins cooperation (Barrett 1997; Ostrom 2010). The pandemic has made clear the importance of cultural and political responses to scientific uncertainty and trust in expert guidance. Responses have varied wildly across, and within, countries. If cooperation is the watchword on precompetitive issues, then many communities have failed this recent, lethal test, as basic public health measures became deeply politicized. The pandemic is a trial run not just for inevitable, future infectious disease outbreaks, but also for climate change and biodiversity loss. These are, likewise, natural processes but with even larger-scale and longer-lasting implications for humanity and the AFSs that support us than that of COVID-19. As societies impose major sacrifices on younger generations in order to protect more vulnerable older populations, will reciprocity emerge wherein the older adults, who exercise most power in economic and political systems, accept responsibility to make some near-term sacrifices as investments to protect today's young and as-yet-unborn generations from avoidable ravages of climate change?
Even as science has become further politicized in some places during the pandemic, we have witnessed historically unprecedented mobilization of finance for basic and applied science to seek vaccines to prevent, and treatments for, COVID-19. Creative arrangements have emerged—not just conventional research contracts and grants to research institutions, or venture capital, conventional debt or equity financing of private laboratories, but also advanced market commitments to ensure a large-scale, remunerative commercial market necessary to induce private investment while simultaneously ensuring widespread access in low-income countries (GAVI 2020; Kremer et al. 2020).
The intellectual property behind whatever successful discoveries emerge will inevitably be hotly contested within, and among, countries. Pre-existing patents have not, however, impeded R&D progress, which has advanced at an unprecedented pace. Before COVID, the fastest vaccine ever developed, against mumps, took four years from initial sample collection and identification until vaccines were licensed for approved distribution. As this report goes to press, we appear on the cusp of vaccine approvals in just months, well under a year since the virus was first identified! The astounding pace of progress seems partly due to the Open-COVID Pledge launched in April 2020, which enables biomedical researchers to freely share their IP following a model similar to that used for open-source software; the pledge covered more than 250,000 patents worldwide by end-July (Contreras et al. 2020). The COVID-19 experience clearly demonstrates that massive amounts of financing, scientific talent, and popular support can be mobilized quickly with adequate political will and a shared sense of urgency, which are equally needed for the task of AFS transformation.
Mainly, the pandemic has been a wake-up call to prepare and build back better. The unprecedented global scale and speed of this shock to AFSs compel change. Return to the status quo ex ante seems both unlikely and unwise. At a defining moment when paths will almost-inevitably shift, we must focus intently on crafting innovation pathways that can effectively navigate the world from its current vulnerable condition to our desired states. The pandemic creates an opportunity to address systemic needs arising from other pressures (e.g., climate change) but to which the world has, to date, been insufficiently responsive. This can be a moment of "creative destruction," to invoke Joseph Schumpeter's famous term (Schumpeter 1942), a moment for dismantling established processes that cannot possibly deliver healthy diets, equitable and inclusive livelihoods, environmental sustainability, and resilience to shocks and stressors, and to replace them in a dynamic process of innovation and adaptive management. The following thirteen key, general lessons for AFSs stand out from the COVID-19 pandemic experience:
Stuff happens… be ready. This isn't a one-off, short-run shock. No sensible person believes this pandemic will be the last major challenge of our lifetimes. We must be prepared for more severe and more frequent, compound shocks, as well as for simultaneous and cascading shocks. This implies we need greater redundancy and resilience in AFSs and AVCs.
Expect that ever-ready social safety nets are needed. The pandemic's pain has aggravated underlying inequalities. Nations and communities need reliable, scalable social protection programs that are sensitive to race, gender, ethnicity, and other dimensions of systemic discrimination. These cannot be built on the fly. Weak or incomplete social protection mechanisms undermine solidarity and cooperation within society, thereby discouraging responsible individual behaviors and hurting everyone.
Beware slower-moving catastrophes. The pandemic was fast-moving, compelling policymaker attention. We must beware slower-moving—but no less consequential—shocks, such as those due to climate change, biodiversity and habitat loss, sea level rise, etc. Slower transition can engender complacency—the mythical frog-in-the-water-as-it-warms problem—and can imply lesser ability to get the shock under control once people finally feel compelled to act.
Realize that massive resources can be mobilized quickly. Trillions of dollars have been appropriated by governments in just a few months. Where the needs are apparent and political leaders feel compelled to act, funds can be found fast (Herrero and Thornton 2020).
Move beyond uninsured cost minimization. Affordable, healthy diets are crucial for equity purposes but often involve resilience and sustainability tradeoffs. De-risking AFSs requires greater diversification of production, sourcing, processing, and distribution patterns to enhance flexibility and redundancy. This has a cost but also a value, as costly insurance against catastrophic systemic risk always does.
Beware de-globalization. Supply chain disruptions have fueled many governments to pursue food self-sufficiency more aggressively. This carries significant prospective risk. First, de-globalization can harm the poor by making healthy diets more expensive. Second, it can undermine environmental and climate sustainability because how a product is produced, processed, and distributed matters far more to its footprint than where it was made (Poore and Nemecek 2018). Third, trade is essential to manage changing climate (Baldos and Hertel 2015). Fourth, the more countries disengage from one another and pursue trade wars, the greater the likelihood of interstate conflict, which is the single greatest cause of severe acute malnutrition globally (Barrett 2013). Build more diversified and resilient AVCs, but be careful about hidden nationalist agendas.
Fund and trust first-rate science. Technical skill is essential preparation. We can adaptively manage and innovate only if we can learn fast. We cannot build scientific and engineering capacity overnight but can undermine it quickly through poor communications, especially if leaders let politics overrule, and even misrepresent science.
Understand that barriers to success are more behavioral than scientific. Although the science on COVID-19 has progressed at unprecedented speed, behavioral adjustments have proved far slower and more uneven across communities. Culture change is key and requires convincing social influencers and thought leaders to do things differently as we learn. This also requires checks and balances to avoid excessive concentration of political/commercial power, which has strong conservative tendencies to entrench itself.
Recognize that clear, consistent, trusted incentives and norms are key. No coordinated response emerged at global scale and not even at national scale in most countries. The enormous numbers of independent agents throughout centralized AVCs made market incentives and social norms, not top-down directives other than to drive incentives and calibrate norms, the key policy instruments. Decentralized, market-based AVCs self-stabilized reasonably quickly and well under the circumstances, especially where markets were allowed to induce rapid response to shutdowns in AVC subsectors.
Value communication, transparency, and cooperation as essential. Spillovers are ever-present, so strong coordinating institutions are essential to build and maintain trust so as to quickly identify and contain contagion. Because trust inevitably requires verification, traceability is increasingly at a premium.
Assume that dramatic, fast improvements are possible. Behavioral change is hard but feasible. Societies worldwide rapidly adjusted, virtually shutting sectors (e.g., food service, commercial transport). This generated sharp reduction in disease transmission and in GHG and pollution emissions. These results demonstrate clearly that we can dramatically improve outcomes if we have the incentives to exert ourselves.
Treat underlying causes, not just symptoms. Pandemics are the long-predicted consequence of habitat and biodiversity loss (partly due to expanding land use in agriculture) that increases exposure to zoonoses, of inconsistent and non-transparent food safety regulations, and of insufficient integration between food and health systems. Root cause analysis is key to ensure each limiting factor is identified.
Emphasize high-frequency monitoring. Systemic shocks require near-real-time monitoring of fast-changing conditions. Innovations in remote sensing, digital records, "sewage epidemiology" (monitoring biomarkers for disease and other exposures in human and animal waste streams), and crowd-sourcing open up new opportunities to improve the timeliness and cost-effectiveness of responses to systemic shocks.
Crises inevitably spark innovation. The crucial questions are what sorts of innovation will happen as AVCs recover from the COVID-19 pandemic, and how can we best induce beneficial innovations? Because a disproportionate share of the reconstruction of AVCs will—and must—happen in the coming 2–5 years, near-term innovations—in institutions and policies, as much as in technologies—will likely lock in for some time as investors and policymakers amortize the sunk costs they incur. So we need to influence today's innovations with an eye to decades hence. What should the design objectives be, and what will AFSs and AVCs look like in 25–50 years (i.e., the lifespan of a current person of median global age)?
Notes
1.

This is apparent in the recently released Food Systems Dashboard, which provides the most up-to-date data available on over 150 different indicators describing food systems at country, regional, and global scales (Fanzo et al. 2020).

2.

As but one example, on-farm experiments in Nigeria generated dramatic yield gains in cassava simply through generous fertilizer application (Adiele et al. 2020).

3.

There is no universally accepted definition of processed foods. The basic idea is that processed foods have undergone one or more changes to their natural, raw commodity state. That may involve blanching, canning, cooking, dehydrating, drying, freezing, milling, washing, etc., as well as combination in manufacturing that uses processed foods as inputs. Ultra-processed or "highly processed" foods are another ambiguous term, by which one typically means foods that have added fats, salt, or sweeteners and/or artificial colors, flavors, or preservatives, with the objective of promoting shelf stability or palatability, or preserving texture, but often at a cost of decreased healthfulness in some dimension.

4.

The total estimated climate impact was 20.4 million tons CO2-equivalent per year, roughly comparable to 6.5 million round trips across the United States by car.

5.

We note, however, that soil carbon sequestration capacity diminishes as soils saturate, while tree growth's sequestration potential does not taper as much, if at all. Both are, however, reversible with changes in soil and forest management practices.

6.

7.

8.

For example, Impossible Foods expanded its retail distribution of plant-based beef substitutes from less than 200 stores in January 2020 to more than 3000 stores by May 2020 (Nierenberg, Wall Street Journal, May 22, 2020), while Beyond Meat's revenue increased 69 percent year-on-year to June 2020 (Maidenberg, Wall Street Journal, August 4, 2020). See also Shahbandeh (2020, https://www.statista.com/topics/6057/meat-substitutes-market-in-the-us/). The global plant-based meat market is predicted to exceed US$35 billion by 2027 (Polaris 2020).
References
Adiele, J.G., A.G.T. Schut, R.P.M. van den Beuken, K.S. Ezui, P. Pypers, A.O. Ano, C.N. Egesi, and K.E. Giller. 2020. Towards closing cassava yield gap in West Africa: Agronomic efficiency and storage root yield responses to NPK fertilizers. Field Crops Research 253: 107820.

Alderman, Harold, Ugo Gentilini, and Ruslan Yemtsov. 2017. The 1.5 billion people question: Food, vouchers, or cash transfers? Washington, DC: World Bank. https://doi.org/10.1596/978-1-4648-1087-9.

Alston, Julian M., Jason M. Beddow, and Philip G. Pardey. 2009. Agricultural research, productivity, and food prices in the long run. Science 325 (5945): 1209–1210. https://doi.org/10.1126/science.1170451.

Amundson, Ronald, Asmeret Asefaw Berhe, Jan W. Hopmans, A. Carolyn Olson, Ester Sztein, and Donald L. Sparks. 2015. Soil science: Soil and human security in the 21st century. Science 348 (6235): 1261071. https://doi.org/10.1126/science.1261071.

Bajželj, Bojana, Julian M. Allwood, and Jonathan M. Cullen. 2013. Designing climate change mitigation plans that add up. Environmental Science & Technology 47 (14): 8062–8069. https://doi.org/10.1021/es400399h.

Baldos, Uris, and Thomas Hertel. 2015. The role of international trade in managing food security risks from climate change. Food Security 7 (April). https://doi.org/10.1007/s12571-015-0435-z.

Barrett, Christopher B. 1997. Idea gaps, object gaps, and trust gaps in economic development. Journal of Developing Areas 31 (4): 553.

Barrett, Christopher B. (ed.). 2013. Food security and sociopolitical stability. Oxford: Oxford University Press.

Barrett, Christopher B. 2020. Actions now can curb food systems fallout from COVID-19. Nature Food 1 (6): 1–2. https://doi.org/10.1038/s43016-020-0085-.

Barrett, Christopher B. 2021. Overcoming global food security challenges through science and solidarity. American Journal of Agricultural Economics 103 (2): 422–447.

Barrett, Christopher B., Luc Christiaensen, Megan Sheahan, and Abebe Shimeles. 2017. On the structural transformation of rural Africa. Policy Research Working Papers. The World Bank. https://doi.org/10.1596/1813-9450-7938.

Barrett, Christopher B., and Mark A. Constas. 2014. Toward a theory of resilience for international development applications. Proceedings of the National Academy of Sciences of the United States of America 111 (40): 14625. https://doi.org/10.1073/pnas.1320880111.

Barrett, Christopher B., Jessica Fanzo, Mario Herrero, Daniel Mason-D'Croz, Alexander Mathys, Philip Thornton, Stephen Wood, Tim G. Benton, Shenggen Fan, Laté Lawson-Lartego, Rebecca Nelson, Jianbo Shen, and Lindiwe Majele Sibanda. 2021. COVID-19 pandemic lessons for agri-food systems innovation. Environmental Research Letters 16 (10): 101001. https://doi.org/10.1088/1748-9326/ac25b9.

Béné, Christophe. 2020. Resilience of local food systems and links to food security—A review of some important concepts in the context of COVID-19 and other shocks. Food Security 12 (4): 805–822. https://doi.org/10.1007/s12571-020-01076-1.

Benton, Tim G., Juliet A. Vickery, and Jeremy D. Wilson. 2003. Farmland biodiversity: Is habitat heterogeneity the key? Trends in Ecology & Evolution 18 (4): 182–188. https://doi.org/10.1016/S0169-5347(03)00011-9.

Bloom, Nicholas, Charles I. Jones, John Van Reenen, and Michael Webb. 2020. Are ideas getting harder to find? American Economic Review 110 (4): 1104–1144. https://doi.org/10.1257/aer.20180338.

Cattaneo, Andrea, Marco V. Sánchez, Máximo Torero, and Rob Vos. 2020. Reducing food loss and waste: Five challenges for policy and research. Food Policy, September, 101974. https://doi.org/10.1016/j.foodpol.2020.101974.

Chai, Yuan, Philip G. Pardey, Connie Chan-Kang, Jikun Huang, Kyuseon Lee, and Wanlu Dong. 2019. Passing the food and agricultural R&D buck? The United States and China. Food Policy 86 (July): 101729. https://doi.org/10.1016/j.foodpol.2019.101729.

Chaplin-Kramer, Rebecca, Megan E. O'Rourke, Eleanor J. Blitzer, and Claire Kremen. 2011. A meta-analysis of crop pest and natural enemy response to landscape complexity. Ecology Letters 14 (9): 922–932. https://doi.org/10.1111/j.1461-0248.2011.01642.x.

Contreras, Jorge L., Michael Eisen, Ariel Ganz, Mark Lemley, Jenny Molloy, Diane M. Peters, and Frank Tietze. 2020. Pledging intellectual property for COVID-19. Nature Biotechnology 38 (10): 1146–1149. https://doi.org/10.1038/s41587-020-0682-1.

Cooper, Karen A., Tom E. Quested, Helene Lanctuit, Diane Zimmermann, Namy Espinoza-Orias, and Anne Roulin. 2018. Nutrition in the bin: A nutritional and environmental assessment of food wasted in the UK. Frontiers in Nutrition 5 (March). https://doi.org/10.3389/fnut.2018.00019.

Dalin, Carole, Yoshihide Wada, Thomas Kastner, and Michael J. Puma. 2017. Groundwater depletion embedded in international food trade. Nature 543 (7647): 700–704. https://doi.org/10.1038/nature21403.

Davis, Kyle F., Jessica A. Gephart, Kyle A. Emery, Allison M. Leach, James N. Galloway, and Paolo D'Odorico. 2016. Meeting future food demand with current agricultural resources. Global Environmental Change 39 (July): 125–132. https://doi.org/10.1016/j.gloenvcha.2016.05.004.

Dolislager, Michael, Thomas Reardon, Aslihan Arslan, Louise Fox, Saweda Liverpool-Tasie, Christine Sauer, and David L. Tschirley. 2021. Youth and adult agrifood system employment in developing regions: Rural (peri-urban to hinterland) vs. Urban. The Journal of Development Studies 57 (4): 571–593. https://doi.org/10.1080/00220388.2020.1808198.

Ehrmann, Jürgen, and Karl Ritz. 2014. Plant: Soil interactions in temperate multi-cropping production systems. Plant and Soil 376 (1): 1–29. https://doi.org/10.1007/s11104-013-1921-8.

Evenson, Robert E., and Douglas Gollin. 2003. Assessing the impact of the Green Revolution, 1960 to 2000. Science 300 (5620): 758–762. https://doi.org/10.1126/science.1078710.

Fanzo, Jessica, Lawrence Haddad, Rebecca McLaren, Quinn Marshall, Claire Davis, Anna Herforth, Andrew Jones, et al. 2020. The food systems dashboard is a new tool to inform better food policy. Nature Food 1 (5): 243–246. https://doi.org/10.1038/s43016-020-0077-y.

FAO. 2019. The state of food and agriculture 2019: Moving forward on food loss and waste reduction. Rome.

Fogel, Robert William. 2004. The escape from hunger and premature death, 1700–2100: Europe, America, and the Third World. Cambridge Studies in Population, Economy and Society in Past Time. Cambridge: Cambridge University Press. https://doi.org/10.1017/CBO9780511817649.

Fones, Helen N., Daniel P. Bebber, Thomas M. Chaloner, William T. Kay, Gero Steinberg, and Sarah J. Gurr. 2020. Threats to global food security from emerging fungal and oomycete crop pathogens. Nature Food 1 (6): 332–342. https://doi.org/10.1038/s43016-020-0075-0.

Fuglie, Keith, Madhur Gautam, Aparajita Goyal, and William F. Maloney. 2020. Harvesting prosperity: Technology and productivity growth in agriculture. Washington, DC: World Bank. https://doi.org/10.1596/978-1-4648-1393-1.

GAVI. 2020. Gavi launches innovative financing mechanism for access to COVID-19 vaccines. June 4, 2020. https://www.gavi.org/news/media-room/gavi-launchesinnovative-financing-mechanism-access-covid-19-vaccines.

GBD 2017 Diet Collaborators. 2019. Health effects of dietary risks in 195 countries, 1990–2017: A systematic analysis for the global burden of disease study 2017. Lancet 393 (10184): 1958–1972. https://doi.org/10.1016/S0140-6736(19)30041-8.

Gentilini, Ugo, Mohamed Almenfi, Pamela Dale, Robert Palacios, Harish Natarajan, Guillermo Alfonso Galicia Rabadan, Yuko Okamura, John Blomquist, Miglena Abels, Gustavo Demarco, and Indhira Santos. 2020. Social protection and jobs responses to COVID-19: A real-time review of country measures. Washington, DC: World Bank. https://openknowledge.worldbank.org/handle/10986/33635.

Gollin, Douglas, Casper Worm Hansen, and Asger Wingender. 2018. Two blades of grass: The impact of the Green Revolution. No. w24744. National Bureau of Economic Research, Cambridge, MA. https://doi.org/10.3386/w24744.

Haddad, Lawrence. 2020. Viewpoint: A view on the key research issues that the CGIAR should lead on 2020–2030. Food Policy 91 (February): 101824. https://doi.org/10.1016/j.foodpol.2020.101824.

Herrero, Mario, and Philip Thornton. 2020. What can COVID-19 teach us about responding to climate change? The Lancet. Planetary Health 4 (5): e174. https://doi.org/10.1016/S2542-5196(20)30085-1.

Hoddinott, John F. 2014. Resilience: A primer. 2020 Conference Brief 8. May 17–19, Addis Ababa, Ethiopia. International Food Policy Research Institute (IFPRI): Washington, DC. http://ebrary.ifpri.org/cdm/ref/collection/p15738coll2/id/128159.

International Labour Organization (ILO). 2015. Agriculture: A hazardous work. Geneva: ILO. Accessed November 7, 2020. https://www.ilo.org/global/topics/safety-and-health-at-work/areasofwork/hazardous-work/WCMS_356550/lang--en/index.htm.

International Labour Organization (ILO). 2017. Working together to promote a safe and healthy working environment. Report of the International Labour Conference 2017. Geneva: ILO.

IPBES. 2019. Summary for policymakers of the global assessment report on biodiversity and ecosystem services of the Intergovernmental Science-Policy Platform on Biodiversity and Ecosystem Services. S. Díaz, J. Settele, E. S. Brondízio, H. T. Ngo, M. Guèze, J. Agard, A. Arneth, P. Balvanera, K. A. Brauman, S. H. M. Butchart, K. M. A. Chan, L. A. Garibaldi, K. Ichii, J. Liu, S. M. Subramanian, G. F. Midgley, P. Miloslavich, Z. Molnár, D. Obura, A. Pfaff, S. Polasky, A. Purvis, J. Razzaque, B. Reyers, R. Roy Chowdhury, Y. J. Shin, I. J. Visseren-Hamakers, K. J. Willis, and C. N. Zayas (eds.). IPBES secretariat, Bonn, Germany. 56 pages. https://doi.org/10.5281/zenodo.3553579.

IPCC. 2019. Climate change and land: An IPCC special report on climate change, desertification, land degradation, sustainable land management, food security, and greenhouse gas fluxes in terrestrial ecosystems. P.R. Shukla, J. Skea, E. Calvo Buendia, V. Masson-Delmotte, H.-O. Pörtner, D.C. Roberts, P. Zhai, R. Slade, S. Connors, R. van Diemen, M. Ferrat, E. Haughey, S. Luz, S. Neogi, M. Pathak, J. Petzold, J. Portugal Pereira, P. Vyas, E. Huntley, K. Kissick, M. Belkacemi, J. Malley, eds. https://www.ipcc.ch/srccl/.

Jalil, Andrew, Joshua Tasoff, and Arturo Bustamante. 2020. Eating to save the planet: Evidence from a randomized controlled trial using individual-level food purchase data. Food Policy 95 (August): 101950. https://doi.org/10.1016/j.foodpol.2020.101950.

Kanter, David R., Olivia Chodos, Olivia Nordland, Mallory Rutigliano, and Wilfried Winiwarter. 2020. Gaps and opportunities in nitrogen pollution policies around the world. Nature Sustainability 3: 956–963. https://doi.org/10.1038/s41893-020-0577-7.

Kremen, Claire, and Albie Miles. 2012. Ecosystem services in biologically diversified versus conventional farming systems: Benefits, externalities, and trade-offs. Ecology and Society 17 (4). https://www.jstor.org/stable/26269237.

Kremer, Michael, Jonathan Levin, and Christopher M. Snyder. 2020. Advance market commitments: Insights from theory and experience. AEA Papers and Proceedings 110 (May): 269–273. https://doi.org/10.1257/pandp.20201017.

Laborde, David, Marie Parent, and Carin Smaller. 2020. Ending hunger, increasing incomes, and protecting the climate: What would it cost donors? Washington: Ceres2030, International Institute for Sustainable Development, and International Food Policy Research Institute.

Mason-D'Croz, Daniel, Timothy B. Sulser, Keith Wiebe, Mark W. Rosegrant, Sarah K. Lowder, Alejandro Nin-Pratt, Dirk Willenbockel, et al. 2019. Agricultural investments and hunger in Africa modeling potential contributions to SDG 2—Zero hunger. World Development 116 (April): 38–53. https://doi.org/10.1016/j.worlddev.2018.12.006.

Maxwell, Daniel, and Peter Hailey. 2020. Towards anticipatory information systems and action: Notes on early warning and early action in East Africa. Boston: Feinstein International Center, Tufts University; Nairobi: Centre for Humanitarian Change.

Mellor, John W. 2017. Agricultural development and economic transformation: Promoting growth with poverty reduction. New York, NY: Palgrave Macmillan.

Munich Reinsurance. 2020. Risks posed by natural disasters. Accessed November 1, 2020. https://www.munichre.com/en/risks/natural-disasters-losses-are-trending-upwards.html#-1624621007.

Newbold, Tim, Lawrence N. Hudson, Andrew P. Arnell, Sara Contu, Adriana De Palma, Simon Ferrier, Samantha L. L. Hill, et al. 2016. Has land use pushed terrestrial biodiversity beyond the planetary boundary? A global assessment. Science 353 (6296): 288–291. https://doi.org/10.1126/science.aaf2201.

Ortiz-Bobea, Ariel, Toby R. Ault, Carlos M. Carrillo, Robert G. Chambers, and David B. Lobell. 2020. The historical impact of anthropogenic climate change on global agricultural productivity. ArXiv E-Prints 2007 (July): arXiv:2007.10415.

Ostrom, Elinor. 2010. Beyond markets and states: Polycentric governance of complex economic systems. The American Economic Review 100 (3): 641–672.

Pardey, Philip G., Connie Chan-Kang, Steven P. Dehmer, and Jason M. Beddow. 2016. Agricultural R&D is on the move. Nature News 537 (7620): 301. https://doi.org/10.1038/537301a.

Paulot, Fabien, and Daniel J. Jacob. 2014. Hidden cost of U.S. agricultural exports: Particulate matter from ammonia emissions. Environmental Science & Technology 48 (2): 903–908. https://doi.org/10.1021/es4034793.

Pelletier, Johanne, Hambulo Ngoma, Nicole M. Mason, and Christopher B. Barrett. 2020. Does smallholder maize intensification reduce deforestation? Evidence from Zambia. Global Environmental Change 63 (July): 102127. https://doi.org/10.1016/j.gloenvcha.2020.102127.

Pingali, Prabhu L. 2012. Green revolution: Impacts, limits, and the path ahead. Proceedings of the National Academy of Sciences 109 (31): 12302–12308. https://doi.org/10.1073/pnas.0912953109.

Poggio, Santiago L. 2005. Structure of weed communities occurring in monoculture and intercropping of field pea and barley. Agriculture, Ecosystems & Environment 109 (1): 48–58. https://doi.org/10.1016/j.agee.2005.02.019.

Polaris Market Research. 2020. Plant-based meat market share, size, trends, industry analysis report, by source (soy, wheat, pea, and others); By product (burger patties, sausages, strips & nuggets, meatballs, others); By application (retail outlets, foodservice, E-commerce), by regions; Segment forecast, 2020 –2027. Report PM1689. New York: Polaris Market Research.

Poore, J., and T. Nemecek. 2018. Reducing food's environmental impacts through producers and consumers. Science 360 (6392): 987–992. https://doi.org/10.1126/science.aaq0216.

Reardon, Thomas, and Johan Swinnen. 2020. COVID-19 and resilience innovations in food supply chains. In IFPRI Book Chapters, 132–136. International Food Policy Research Institute (IFPRI). https://ideas.repec.org/h/fpr/ifpric/133836.html.

Ritchie, Hannah, David S. Reay, and Peter Higgins. 2018. Beyond calories: A holistic assessment of the global food system. Frontiers in Sustainable Food Systems 2. https://doi.org/10.3389/fsufs.2018.00057.

Sanchez, Pedro A. 2020. Time to increase production of nutrient-rich foods. Food Policy 91 (February): 101843. https://doi.org/10.1016/j.foodpol.2020.101843.

Schumpeter, Joseph A. 1942. Capitalism, socialism, and democracy. New York: Harper and Brothers.

Siegrist, Michael, and Christina Hartmann. 2019. Impact of sustainability perception on consumption of organic meat and meat substitutes. Appetite 132 (January): 196–202. https://doi.org/10.1016/j.appet.2018.09.016.

Tang, Xiumei, Saiyun Luo, Zhipeng Huang, Haining Wu, Jin Wang, Guoying Shi, Liangqiong He, et al. 2019. Changes in the physicochemical properties and microbial communities of rhizospheric soil after cassava/peanut intercropping. BioRxiv, March, 570937. https://doi.org/10.1101/570937.

Tendall, Danielle M., Jonas Joerin, Birgit Kopainsky, Peter J. Edwards, Aimee Shreck, Quang Bao Le, P. Kruetli, Michelle Grant, and Johan Six. 2015. Food system resilience: Defining the concept. Global Food Security 6 (October): 17–23. https://doi.org/10.1016/j.gfs.2015.08.001.

Thurlow, James. 2020. Measuring Agricultural Transformation. Presentation to USAID, Washington, DC. Available at: https://www.slideshare.net/ifpri/aggdp-agemp-measuring-agricultural-transformation.

Tilman, David, Kenneth G. Cassman, Pamela A. Matson, Rosamond Naylor, and Stephen Polasky. 2002. Agricultural sustainability and intensive production practices. Nature 418 (6898): 671–677. https://doi.org/10.1038/nature01014.

Tilman, David, and Michael Clark. 2014. Global diets link environmental sustainability and human health. Nature 515 (7528): 518–522. https://doi.org/10.1038/nature13959.

United Nations High Commissioner for Refugees. 2020. Figures at a Glance. UNHCR. June 18, 2020. https://www.unhcr.org/figures-at-a-glance.html.

van Boeckel, Thomas P., Charles Brower, Marius Gilbert, Bryan T. Grenfell, Simon Asher Levin, Timothy P. Robinson, Aude Teillant, and Ramanan Laxminarayan. 2015. Global trends in antimicrobial use in food animals. Proceedings of the National Academy of Sciences of the United States of America 112 (18): 5649–5654. https://doi.org/10.1073/pnas.1503141112.

Van Loo, Ellen J., Vincenzina Caputo, and Jayson L. Lusk. 2020. Consumer preferences for farm-raised meat, lab-grown meat, and plant-based meat alternatives: Does information or brand matter? Food Policy 95 (August): 101931. https://doi.org/10.1016/j.foodpol.2020.101931.

Yi, Jing, Eva-Marie Meemken, Veronica Mazariegos-Anastassiou, Jiali Liu, Ejin Kim, Miguel I. Gómez, Patrick Canning, and Christopher B. Barrett. 2021. Post-farmgate food value chains make up most of consumer food expenditures globally. Nature Food 2 (6): 417–425. https://doi.org/10.1038/s43016-021-00279-9.

Zhao, Qingyun, Wu Xiong, Yizhang Xing, Yan Sun, Xingjun Lin, and Yunping Dong. 2018. Long-term coffee monoculture alters soil chemical properties and microbial communities. Scientific Reports 8 (1): 6116. https://doi.org/10.1038/s41598-018-24537-2.
Rights and permissions
Open Access This chapter is licensed under the terms of the Creative Commons Attribution 4.0 International License (http://creativecommons.org/licenses/by/4.0/), which permits use, sharing, adaptation, distribution and reproduction in any medium or format, as long as you give appropriate credit to the original author(s) and the source, provide a link to the Creative Commons license and indicate if changes were made.
The images or other third party material in this chapter are included in the chapter's Creative Commons license, unless indicated otherwise in a credit line to the material. If material is not included in the chapter's Creative Commons license and your intended use is not permitted by statutory regulation or exceeds the permitted use, you will need to obtain permission directly from the copyright holder.
About this chapter
Cite this chapter
Barrett, C.B. et al. (2022). The State of Agri-Food Systems and Agri-Food Value Chains in 2020. In: Socio-Technical Innovation Bundles for Agri-Food Systems Transformation. Sustainable Development Goals Series. Palgrave Macmillan, Cham. https://doi.org/10.1007/978-3-030-88802-2_2