Regulatory Issues in the Development and Marketing of Lateral Flow Immunoassays
Introduction
As with all other medical devices, commercializing a lateral flow immunoassay device requires special attention to regulatory issues. Negligence may prevent the device from being marketed no matter how good the product is. This chapter will address some of these regulatory issues as encountered in the United States and the rest of the world. A flow chart of the pertinent processes is presented in Fig.
11.1
. Since regulations are constantly being updated, the issues discussed only reflect the common practices at the time of publication of this book. It is prudent that a device developer should have adequate resources in both regulatory and legal arenas to address these issues and to do it vigilantly.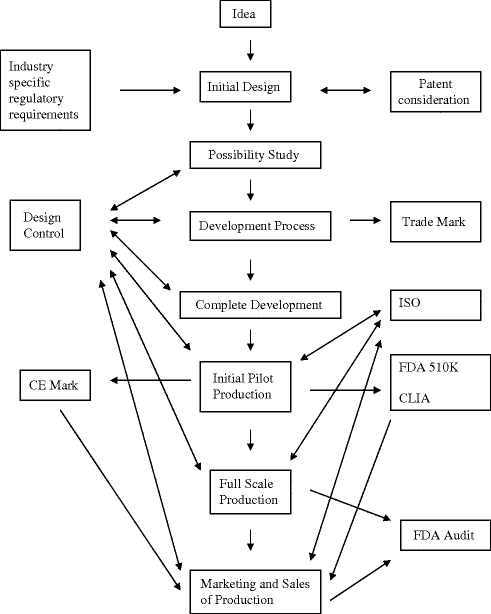 Keywords
European Union 
Patent Office 
Provisional Application 
Certification Body 
Clinical Laboratory Improvement Amendment 
These keywords were added by machine and not by the authors. This process is experimental and the keywords may be updated as the learning algorithm improves.
Copyright information
© Humana Press, a part of Springer Science+Business Media, LLC 2009