Abstract
Figure 5.1 show the transmitter block diagram. As explained in Chapter 2, the I and Q baseband signals are first upconverted to 800 MHz and then added together. In the second mixer, the result is upconverted from 800 MHz to 2.4 GHz. After two upconversions, the RF signal is applied to a power amplifier (PA) to drive the antenna. In this chapter, we describe the design of the transmitter building blocks.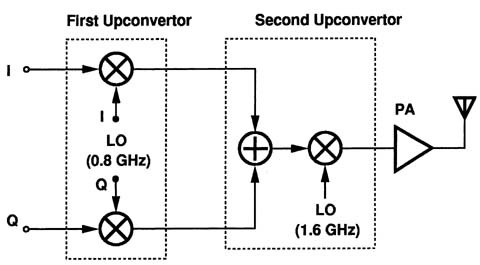 Keywords
Power Amplifier 
Bias Current 
Output Stage 
Conversion Gain 
Wireless Transceiver 
These keywords were added by machine and not by the authors. This process is experimental and the keywords may be updated as the learning algorithm improves.
Copyright information
© Springer Science+Business Media New York 2003