Abstract
The initial thrust to establish a computer-based laboratory system was formulated in 1970. The departmental faculty had been exposed to other laboratories in which computers were being utilized. They believed the hospital would be better served using this type of report-generating system. At that time, the hospital employed a cumulative record system in which each one of the laboratory areas had a separate report card (Fig. 14) [14]. The data was written in columns headed by date and time and kept in divisional baskets for copying on a daily basis.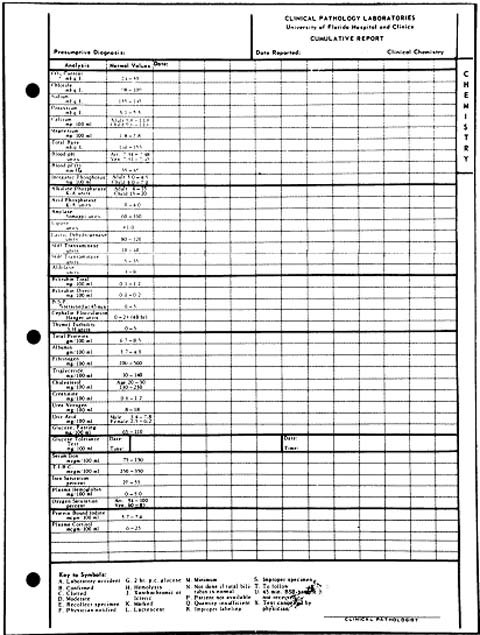 Keywords
Historical Background 
Entry Mode 
Departmental Faculty 
Medical Information System 
Card System 
These keywords were added by machine and not by the authors. This process is experimental and the keywords may be updated as the learning algorithm improves.
Copyright information
© Springer Science+Business Media New York 1979