Thumb Metacarpophalangeal Joint Arthrodesis
Abstract
Fixing the thumb in a position of palmar abduction is an operation of last resort. It is reserved for those cases of paralysis in which there are no transferable muscles, where there are spastic paralysis and adduction contracture, and where there is severely scarred thumb-web space but in which there is still some chance for useful hand function if the thumb can be placed in an abducted position (Figs. 48-1 A Figs. 48-1 B Figs. 48-1 C-I).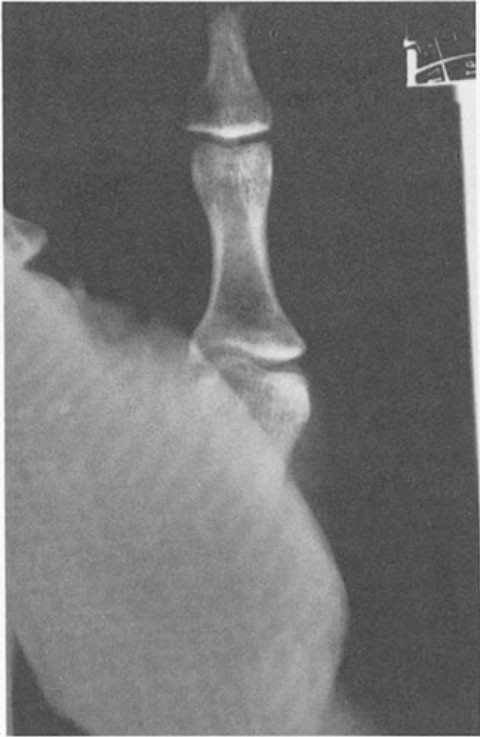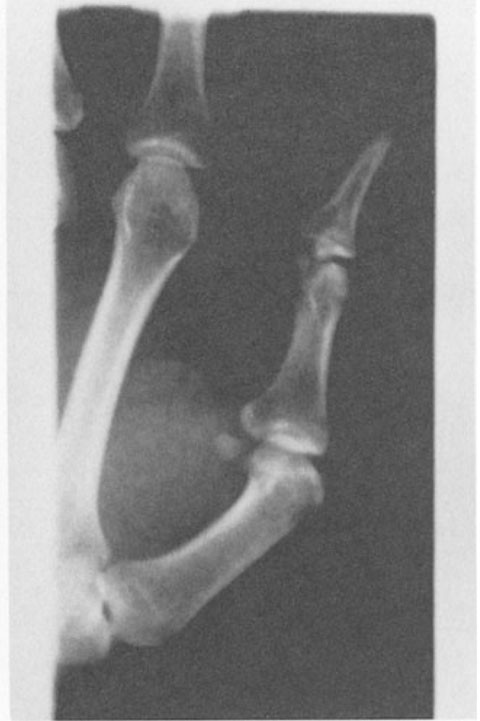 Keywords
Proximal Phalanx 
Metacarpophalangeal Joint 
Tension Band Wire 
High School Football 
Metacarpal Base 
These keywords were added by machine and not by the authors. This process is experimental and the keywords may be updated as the learning algorithm improves.
Copyright information
© Springer-Verlag New York Inc. 1986