Synthesis and Characterization of Poly(Arylene Ether Sulfones) and Poly(Arylene Ether Ketones) Derived from Tetramethyl Bisphenol A
Part of the Polymer Science and Technology book series (POLS, volume 31)
Abstract
Polyaryl ethers are an important class of engineering materials which exhibit excellent oxidative, hydrolytic and mechanical stability. Such materials are characterized by repeat unit 1, as shown below: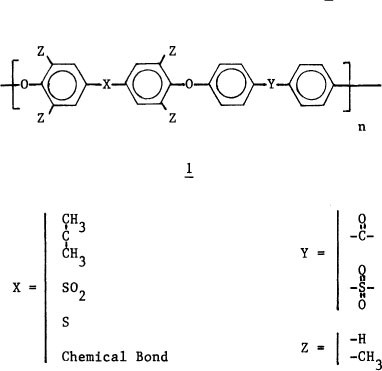 Keywords
High Molecular Weight Polymer 
Tertiary Alcohol 
Anhydrous Potassium Carbonate 
Variable Time Period 
Nucleophilic Aromatic Substitution 
These keywords were added by machine and not by the authors. This process is experimental and the keywords may be updated as the learning algorithm improves.
Copyright information
© Plenum Press, New York 1985