Has Prognosis of ARDS Improved?
Part of the NATO ASI Series book series (NSSA, volume 297)
Abstract
Recently,
Milberg et al.
1
reported that, in their institution (five ICUs at Harborview Medical Center, Seattle), mortality of acute respiratory distress syndrome (ARDS) patients had steadily declined from 67% in 1983 to 40% in 1993, and even less in the following year. This information was well received, since many other studies supported such a trend, for a syndrome in which mortality is usually reported as high as 70 or 80%. Indeed, mortality was 54% in a paper by
Sloane et al.
2
, 53% by
Suchyta et al.
3
, or, even lower, 12% by
Stocker
4
and 20% by
Lewandowski
5
. However, when
Kraft et al.
6
plotted mortality over time of published series of ARDS selected after a comprehensive search, between 1967 and 1994, they could not find a trend toward improvement (
Figure 1
). The reasons for such opposed views rely in fact on the heterogeneity of published series, in terms of case mix, ICU structure, definition of ARDS, scoring, cutoffs, end points, etc.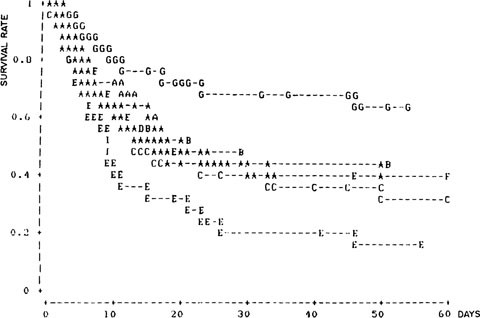 Keywords
Acute Lung Injury 
Acute Respiratory Distress Syndrome 
Adult Respiratory Distress Syndrome 
Acute Respiratory Distress Syndrome Patient 
Peep Level 
These keywords were added by machine and not by the authors. This process is experimental and the keywords may be updated as the learning algorithm improves.
Copyright information
© Plenum Press, New York 1998