Abstract
Surely, a self-portrait is autograph by definition. After all, only the painter, draughtsman or etcher can be responsible for registering his own image as observed in the mirror. Yet the issue of authenticity is as pressing with respect to Rembrandt's self-portraits as it is with other paintings long attributed to the master. There are a number of reasons for this. The first is obvious: like any other painting, a self- portrait can be copied. This could take place in Rembrandt's workshop or elsewhere, in the seventeenth century or later. We know that a number of copies of Rembrandt self-portraits were made in his workshop.
1
Some early copies may have originated in other seventeenth-century workshops,
2
while a far greater number must have been painted after his death and even into the twentieth century. As a rule, the later copies are more faithful than the earlier ones.
3
Copies from Rembrandt's workshop are free copies in the sense that they were painted more or less freehand and usually not made with the help of tracing or other methods of transferring an image. They can also be called free because the makers did not try to literally imitate the brushwork of the prototype, as one finds in later copies. The brushwork in such paintings can be spontaneous, so much so, in fact, that should the prototype be lost (or erroneously considered a copy), a copy may have taken its place (see
figs. 1
and
2
and IV
Corrigenda
I A 22, see also I A 14).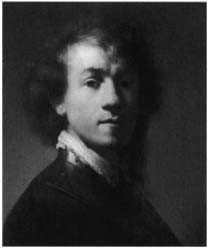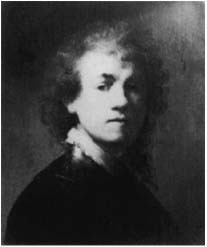 Keywords
National Gallery 
Metropolitan Museum 
Portrait Painter 
Function Chapter 
Present Painting 
These keywords were added by machine and not by the authors. This process is experimental and the keywords may be updated as the learning algorithm improves.
References
Early references to self-portraits by Rembrandt N.B. Where references to e.g. 'een conterfeytsel van Rembrandt' ('a portrait of/by Rembrandt') are not further identified, these are not included.
Copyright information
© Stichting Foundation Rembrandt Research Project 2005