Abstract
Another way of presenting data about different items is to use a component bar chart, like Figure
6.1
below. Instead of using two or three separate bars as in a multiple bar chart, all the data for each year is contained in a single bar. Each component, or part, of the bar is shaded differently. A legend is again used to provide a key to the meaning. You could label each component instead: but that would take far more time with most software.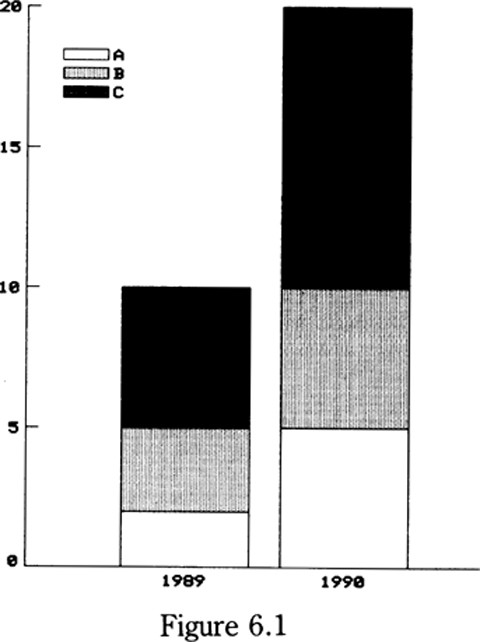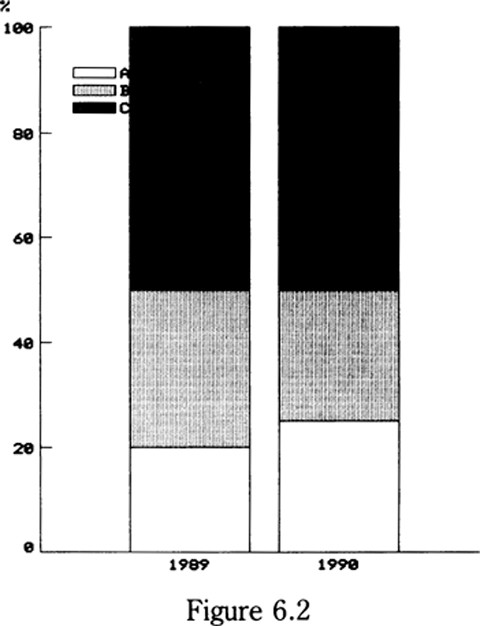 Keywords
Waste Disposal 
Rail Transport 
Durable Consumer 
Fire Service 
Consumer Expenditure 
These keywords were added by machine and not by the authors. This process is experimental and the keywords may be updated as the learning algorithm improves.