Abstract
Ilê Aiyê's annual Night of Black Beauty is one of the strategies to make black women feel a sense of pride in their natural beauty in Bahia and beyond, in contrast to the European ideal of beauty. This chapter examines the emergence of this tradition in the context of preparing the Ebony Goddess for the next Carnival. Beyond a simple competition, the show has grown to be the most sought-after spectacle by the community at large. In a country where beauty continues to be defined from the viewpoint of Europe and whiteness in spite of miscegenation, Ile Aiyê seeks to reverse that discriminatory attitude by promoting Afrocentric models of beauty and in the process empowering Afro-Brazilian women. The chapter focuses on a riveting documentary by Carolina Moraes-Liu,
Ebony Goddess: Queen of Ilê Aiyê
, in which three young Afro-Brazilian women compete for the title that will not only transform their lives but also reaffirm their pride in their identity and equally uplift their self-esteem. The ritualization of beauty through rhythmic dance and embodied movements creates a blend of spirituality and secularity while at the same time showcasing personal and professional qualities that transform the winner into a black diva for the larger appreciation of blackness and the visibility of Afro-Brazilians well beyond the Carnival parade. In sum, this chapter analyzes the legitimization of black beauty in contrast to many years of celebrating European standards of beauty in Brazil.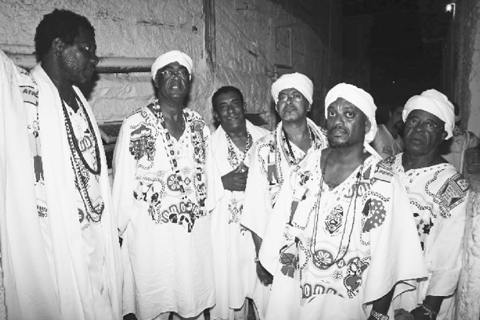 Keywords
Black Woman 
Dance Move 
Ritual Performance 
Beauty Contest 
Young Black Woman 
These keywords were added by machine and not by the authors. This process is experimental and the keywords may be updated as the learning algorithm improves.