Abstract
The presented framework engaged three levels of dynamics: the process level (process dynamics within a predefined scheme), the process scheme level (run time changes of the process scheme), and the BR level (decision-making model, i.e., changing the way that process scheme changes are implemented). Using the dynamic process changes classification definitions, in
Sect. 2.3
, the implementation of the following dynamic levels (Fig.
2.5
) is further elaborated (Fig. 
11.1
):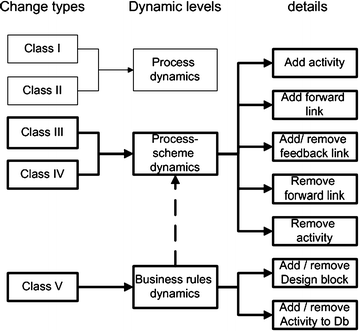 Keywords
Process Scheme 
Design Activity 
Logic Activity 
Activity Duration 
Business Rule 
These keywords were added by machine and not by the authors. This process is experimental and the keywords may be updated as the learning algorithm improves.
Copyright information
© Springer-Verlag London Limited  2011