Intensive Care for the Elderly: Current and Future Concerns
Abstract
Around the world, the elderly population is growing faster than the total population, and this difference in growth rates is increasing [
1
]. In 1950, 1 in every 20 individuals was aged 65 years or older; by the year 2050, this figure is projected to increase to nearly 1 in 6
(Fig. 1)
[
1
]. These population trends represent a looming crisis for healthcare systems around the world, and understanding patterns of care and outcomes for the ageing segment of the population is vital when planning for future healthcare needs in all countries.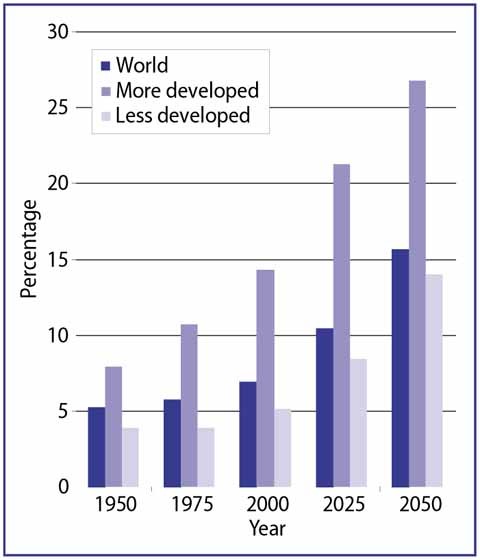 Keywords
Intensive Care Unit 
Mechanical Ventilation 
Acute Lung Injury 
Intensive Care Patient 
Skilled Nursing Facility 
These keywords were added by machine and not by the authors. This process is experimental and the keywords may be updated as the learning algorithm improves.
Copyright information
© Springer-Verlag Berlin Heidelberg 2009