7.1 Lunar and Minor Planet Occultations
The sensitivity of modern surveillance-type video cameras is ideal for occultation work, where the fast frame rates can yield subsecond accuracy to these observations. Live images through moderate-sized telescopes can easily reveal stars down to 12th–14th magnitude, and coupled to timing devices such as KIWI OSD, which utilize global positioning system (GPS) signals, accurate asteroid and lunar occultation timings are made pretty simple (Figs.
7.1
and
7.2
).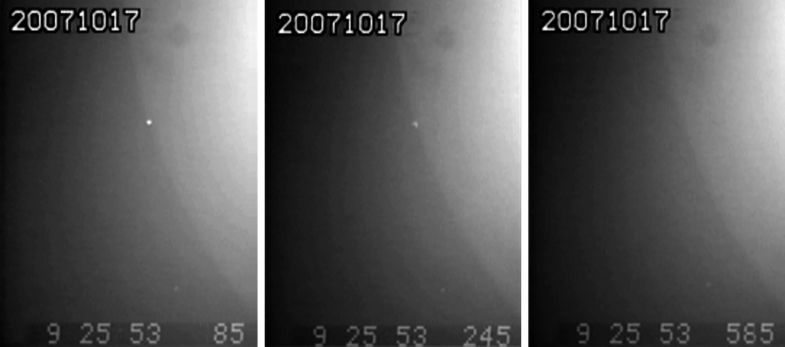 Keywords
Accumulation Mode 
Automatic Guide 
Guide Star 
Guide Tool 
Meteor Observation 
These keywords were added by machine and not by the authors. This process is experimental and the keywords may be updated as the learning algorithm improves.
Copyright information
© Springer Science+Business Media, LLC 2009