2.1 Mg/MgH2
2.1.1 Crystallographic and Material Characteristics
Reaction of hydrogen with the elemental Mg is one of the most widely researched reactions in the field of solid-state hydrogen storage. The Mg–H system is quite simple as shown in the binary phase diagram in Fig.
2.1
. At moderate hydrogen pressures the only hydride phase existing in equilibrium with Mg is magnesium dihydride, MgH
2
, more commonly referred to as "magnesium hydride."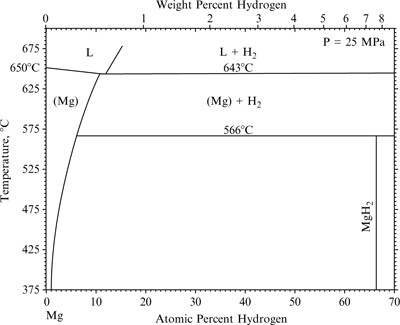 Keywords
Differential Scanning Calorimeter 
Apparent Activation Energy 
Milled Powder 
Desorption Temperature 
Differential Scanning Calorimeter Curve 
These keywords were added by machine and not by the authors. This process is experimental and the keywords may be updated as the learning algorithm improves.
Copyright information
© Springer Science+Business Media, LLC 2009