Introduction
The name "Te Puna" was used historically in several different ways, and the places Oihi, Te Puna, and Rangihoua may be confused (Heap 1964; Lee 1983). Savage (1973) used the term "Tippoona" in 1805 to refer to the settlement on Te Pahi Island and the adjacent mainland at the northern end of Wairoa Bay leading to Papuke. Marsden (Elder 1932), in the 1815 deed of sale for land at Oihi, used the same term to refer to the bay where Rangihoua, Oihi, and Te Puna are located, known today as Rangihoua Bay (Fig.
4.1
).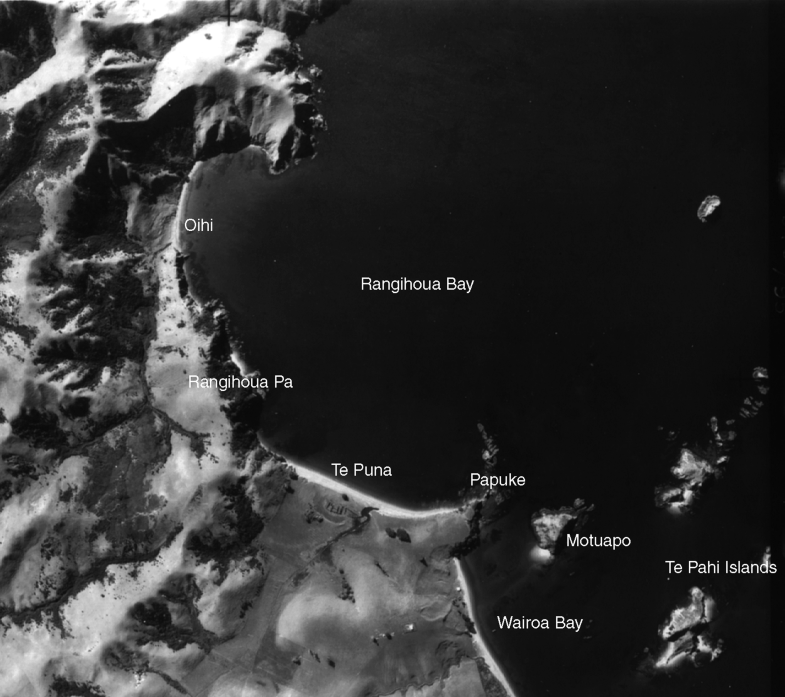 Keywords
Mission Station 
Window Glass 
Early Nineteenth Century 
Colocasia Esculenta 
Shell Midden 
These keywords were added by machine and not by the authors. This process is experimental and the keywords may be updated as the learning algorithm improves.
Copyright information
© Springer Science+Business Media, LLC 2008