Introduction
Butter, as defined by Webster's dictionary, is a solid light yellow emulsion of fat, air, and water made by churning milk or cream and used as a food. This chapter will describe the different kinds of butter, grades of butter, techniques for butter grading, evaluation of butter quality, body and texture characteristics, and flavors of butter.
The Standards for U.S. grades of butter are addressed in Title 7 of the Code of Federal Regulations (
2002
), Part 58, and Subpart P.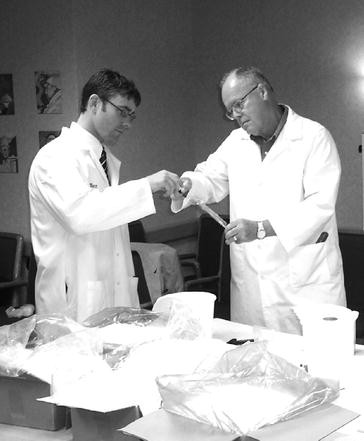 Keywords
Cheese Whey 
Butter Sample 
Texture Defect 
Flavor Note 
Grade Sheet 
These keywords were added by machine and not by the authors. This process is experimental and the keywords may be updated as the learning algorithm improves.
Copyright information
© Springer Science+Business Media, LLC 2008