Swiss Cheese and Related Products
Introduction
Swiss cheese and related cheese types with eyes include those manufactured in Switzerland (Emmentaler or Swiss), the Netherlands (Gouda and Edam), Italy (Fontina, Provolone and Asiago), Norway (Jarlsberg), Denmark (Havarti) and the United States (Brick, Swiss block and Baby Swiss) (Steffen et al.,
1993
). Swiss-type cheeses trace their origins to the Emmen valley in Switzerland. Emmentaler, the most popular Swiss cheese, is a large, round wheel, usually weighing about 100 kg (220 lb). Each wheel is about 112 cm (44 in.) in diameter and 15–23 cm (6–9 in.) thick, with a smooth, beige to yellowish rind. Emmentaler is simply called "Swiss cheese" in the United States and is a rindless block (Jenkins,
1996
). The main characteristics of Swiss cheese are: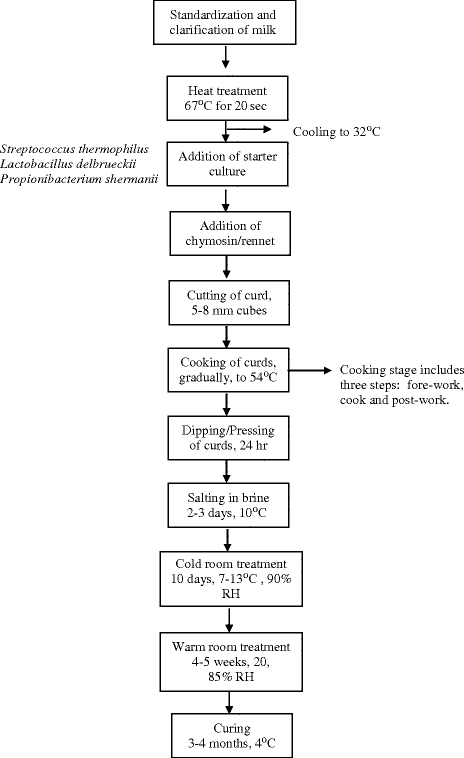 Keywords
Swiss Cheese 
Milk Cheese 
Umami Taste 
Emmentaler Cheese 
Propionic Acid Bacterium 
These keywords were added by machine and not by the authors. This process is experimental and the keywords may be updated as the learning algorithm improves.
Copyright information
© Springer Science+Business Media, LLC 2008