A Winch System for Opening and Closing the Roof
The following photo illustrates a well-designed winch system for removal and closure of the roll-off roof, placed on the observatory floor against the north wall (Fig.
12.1
).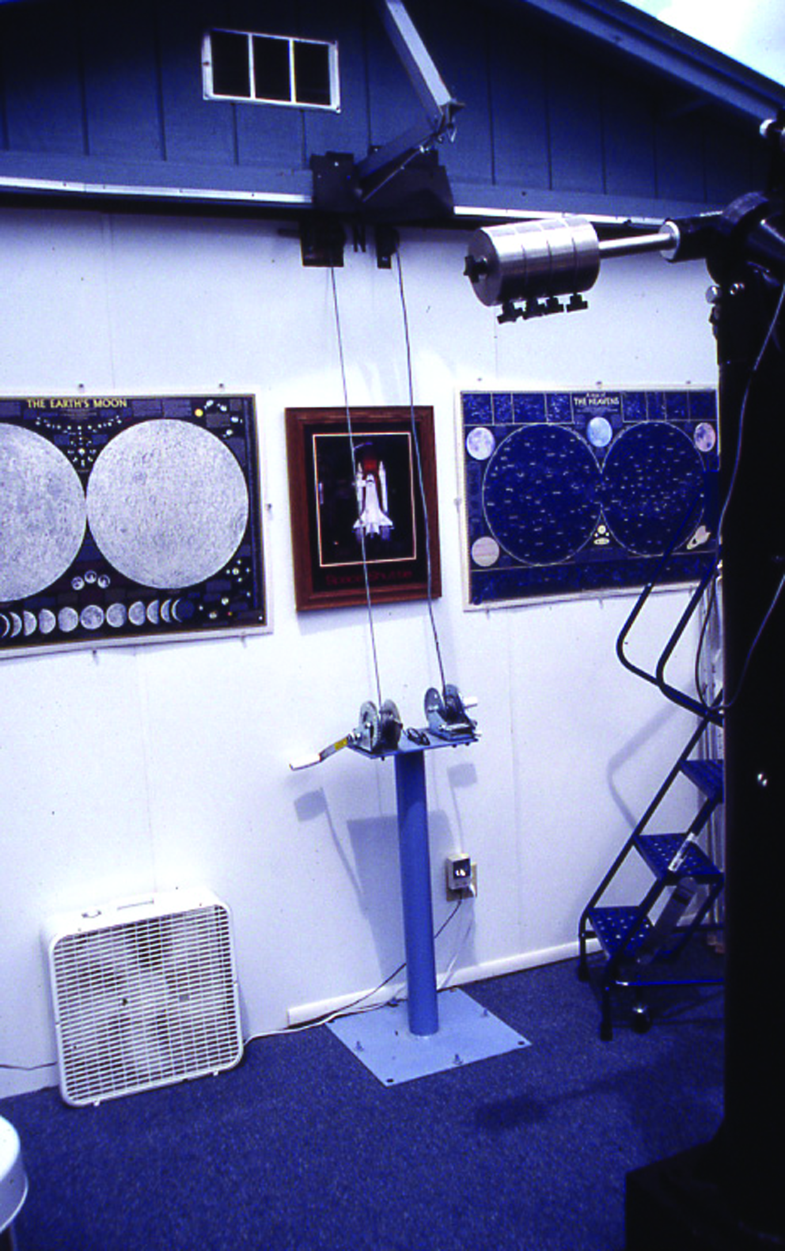 Keywords
Final Satisfaction 
Steel Cable 
North Wall 
Bottom Chord 
Camera Obscura 
These keywords were added by machine and not by the authors. This process is experimental and the keywords may be updated as the learning algorithm improves.
Copyright information
© Springer Science+Business Media, LLC 2009