Exterior Siding
There is a great variety of exterior siding materials available. The normal exterior wall covering, at least the underlay, is usually plywood or waferboard. This can be installed directly over the studs, vertically. If you plan to cover this in a wood-board type siding, several designs are available to you. Most have a 1-inch nominal thickness (actually ¾″ thick) and are usually installed vertically. If you are planning to use wood board siding you will have to install blocking at midspan between the wall studs to nail the boards to, since you would only have the sole plate at the bottom and the double top plates at the top.
Typical patterns which suit observatories are "channel groove siding" and "board-and-batten" style siding. The following detail illustrates the two types and the basic application technique for each (Fig.
11.1
).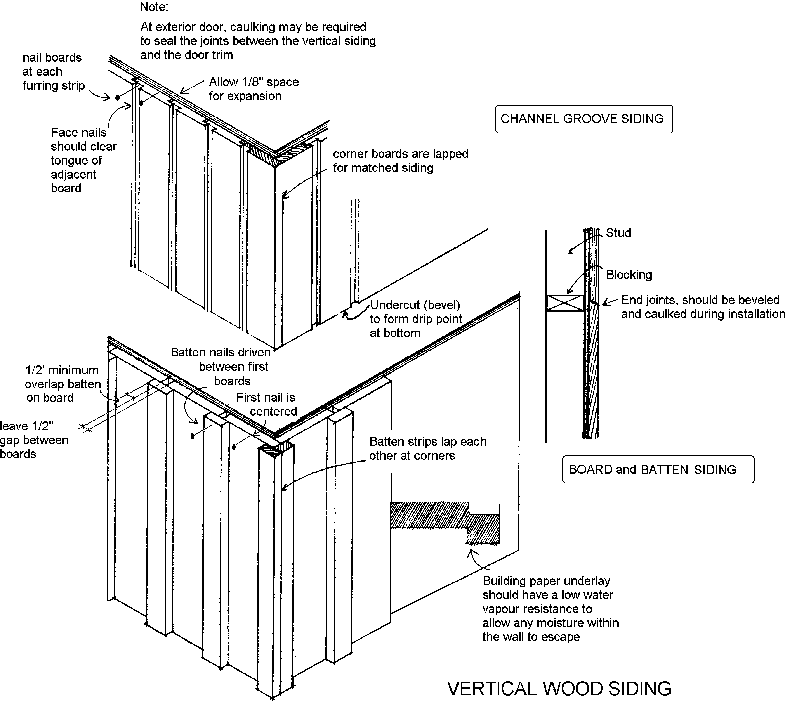 Keywords
Exterior Wall 
Aluminum Strip 
Board Siding 
Exterior Siding 
Channel Groove 
These keywords were added by machine and not by the authors. This process is experimental and the keywords may be updated as the learning algorithm improves.
Copyright information
© Springer Science+Business Media, LLC 2009