Introduction
ABT-510 is a thrombospondin-1 mimetic currently in Phase 2 clinical trials as an angiogenesis inhibitor for treatment of cancer. An efficient synthetic process was developed by the Process R&D group at Abbott and has been scaled to produce several 10 kg batches of the drug substance.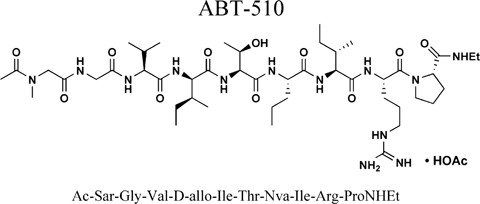 Keywords
Reverse Osmosis 
Ammonium Chloride 
Catalytic Hydrogenation 
Thionyl Chloride 
Hydrophobic Interaction Chromatography 
These keywords were added by machine and not by the authors. This process is experimental and the keywords may be updated as the learning algorithm improves.
Copyright information
© Springer Science+Business Media, LLC 2009