Application of Rheology to Fluid Food Handling and Processing
Part of the Food Engineering Series book series (FSES)
Abstract
In this chapter, we consider application of rheology to handling and processing operations. However, it should be noted that there are many situations where rheology is applied. Earlier, sensory assessment and swallowing of foods were considered in Chapter 7.
Table 8-1
contains some of the phenomena in which rheological behavior plays an important role and the typical shear rates encountered in them. The latter should also provide guidelines for obtaining the shear rate range over which rheological data should be obtained.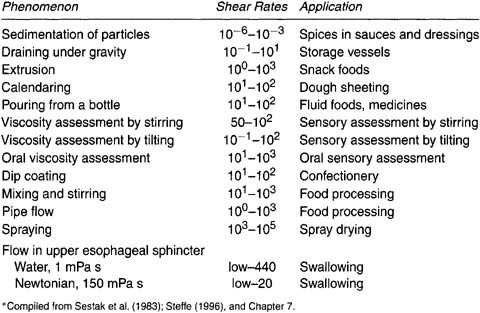 Keywords
Shear Rate 
Apparent Viscosity 
Residence Time Distribution 
Flow Behavior Index 
Dispersion Number 
These keywords were added by machine and not by the authors. This process is experimental and the keywords may be updated as the learning algorithm improves.
Copyright information
© Springer Science+Business Media, LLC 2007