Incision Technique for Endoscopic Forehead Elevation
Abstract
Care must be taken when creating the incisions during endoscopic forehead elevation. Although the incisions are usually hidden within the hair line, meticulous surgical technique can limit both alopecia and scarring. Usually five incisions are made: one central, two paracentral, and two in the temporal region (
Figure 69.1
). All five incisions are made 1–2 cm within the hair line and are usually 1–2 cm in length.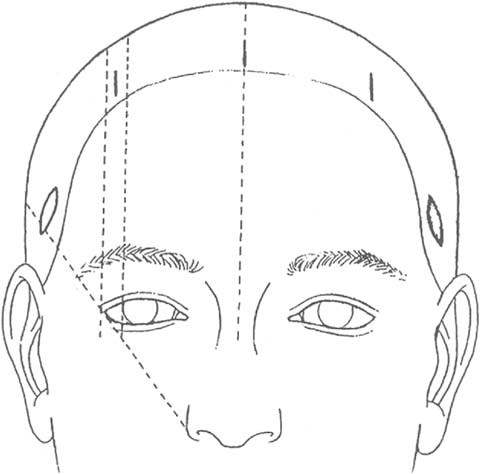 Keywords
Central Incision 
Meticulous Surgical Technique 
Dissection Subperiosteal 
Hair Line 
Lateral Limbus 
These keywords were added by machine and not by the authors. This process is experimental and the keywords may be updated as the learning algorithm improves.
Copyright information
© Springer Science+Business Media, LLC 2008