Abstract
Figure 12.1
illustrates a link (
i
) of a manipulator and shows its velocity and acceleration vectorial characteristics. Based on velocity and acceleration kinematics of rigid links we can write a set of recursive equations to relate the kinematics information of each link in the coordinate frame attached to the previous link. We may then generalize the method of analysis to be suitable for a robot with any number of links.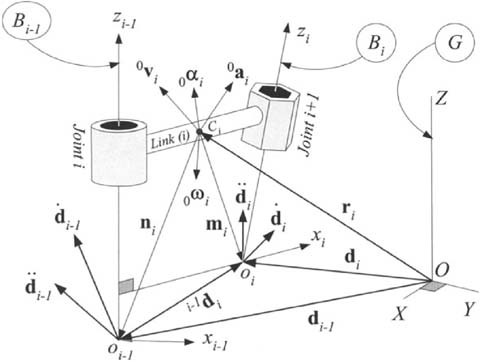 Keywords
Coordinate Frame 
Lagrange Equation 
Angular Acceleration 
Planar Manipulator 
Force System 
These keywords were added by machine and not by the authors. This process is experimental and the keywords may be updated as the learning algorithm improves.
Copyright information
© Springer Science+Business Media, LLC 2007