Phase diagram of Ni-Ti (nickel-titanium) system
Part of the Physical Chemistry book series (volume 12D)
Abstract
This chapter provides the phase diagram of Ni-Ti (nickel-titanium) system.
Phase Diagram
The assessed phase diagram Ni-Ti proposed by [
Landolt–Börnstein
] is identical with that given by Gupta [
99Gup
] (see [
91Nas
]). In Fig.
1
the central part of the Ni-Ti phase diagram is shown in an enlarged version [
54Poo
].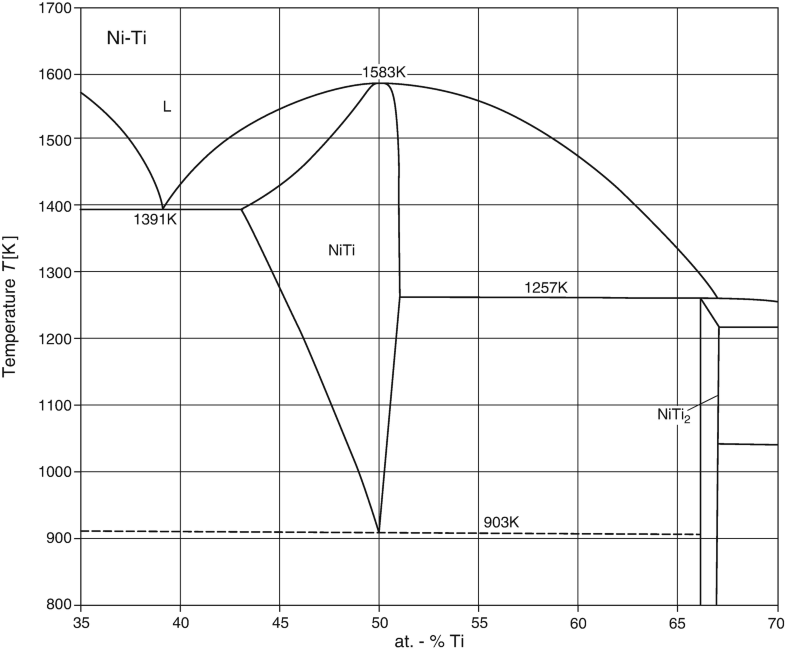 Copyright information
© Springer-Verlag Berlin Heidelberg 2016