Philosophy of Engineering and Technology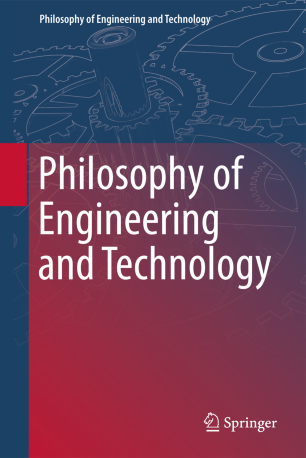 About this series
The Philosophy of Engineering and Technology book series provides the multifaceted and rapidly growing discipline of philosophy of technology with a central overarching and integrative platform.
Specifically it publishes edited volumes and monographs in:
the phenomenology, anthropology and socio-politics of technology and engineering
the emergent fields of the ontology and epistemology of artifacts, design, knowledge bases, and instrumentation
engineering ethics and the ethics of specific technologies ranging from nuclear technologies to the converging nano-, bio-, information and cognitive technologies
written from philosophical and practitioners' perspectives and authored by philosophers and practitioners
The series also welcomes proposals that bring these fields together or advance philosophy of engineering and technology in other integrative ways.
Proposals should include:
A short synopsis of the work or the introduction chapter
The proposed Table of Contents
The CV of the lead author(s)
If available: one sample chapter
We aim to make a first decision within 1 month of submission. In case of a positive first decision the work will be provisionally contracted: the final decision about publication will depend upon the result of the anonymous peer review of the complete manuscript. We aim to have the complete work peer-reviewed within 3 months of submission.
The series discourages the submission of manuscripts that contain reprints of previous published material and/or manuscripts that are below 150 pages/75,000 words.
For inquiries and submission of proposals authors can contact the editor-in-chief Pieter Vermaas via: p.e.vermaas@tudelft.nl, or contact one of the associate editors.