Integrated Circuits and Systems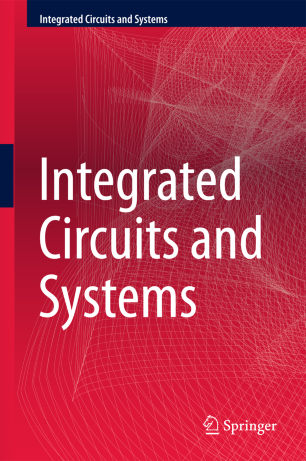 About this series
Series on Integrated Circuits and Systems
Prof. Anantha Chandrakasan, Series Editor
The series covers all aspects of current-day integrated systems and system-on-a-chip solutions. This includes analog and digital integrated circuits, memory technologies and circuits, wireless and wireline communications circuits, and emerging circuits and systems. The series also include books on design methodology and computer-aided-design tools. The scope is broad as it covers a range of topics from core technology and circuit techniques to system integration approaches. Special focus is placed on emerging issues in scaled technologies such as power dissipation. Some of the topics covered in the series are included below.
I. Analog Integrated Circuits and Systems
*Analog-to-Digital Converters
*Digital-to- Analog Converters
*Building Blocks: Filters, References, etc.
*Analog Scaling (e.g., 90nm CMOS)
*Integrated DC-DC Converters
*Mixed-signal Design
II. Wireless & Wireline Communications Systems
*RF Building Blocks (LNA, VCOs, PA, PLLs)
*RF Systems (WLAN, UWB, Cellular, etc.)
*Baseband Modem Architecture and Circuits
*Microwave Design (60GHz Radios)
*Wireline Circuits (Ethernet, SONET, etc.)
*Optical Communicati
ons
III. Digital Integrated Circuits
*Low-Power Design
*High-Performance Design
*Clocking Circuits
*High-Performance on-chip interconnect and chip-to-chip I/O
*Power Distribution and Delivery
*Leakage Reduction Techniques
*Regular Circuit Fabrics
IV. Architectures and System Integration
*Signal Processing/Processor Architectures
*Reconfigurable and FPGA Design
*Multimedia Systems
*Ambient Intelligence/Sensor Networks
*Medical Electronics
*Sensors, MEMS, and Displays
*Wearable Electronics
*Networking
V. Memory Design
*SRAM
*DRAM
*Non-Volatile Memory
*Magnetic Ram
*Ferro-Electric Memory
*Embedded Memory
*Emerging Memory Technologies
VI. Emerging Circuits and Applications
*Carbon Nanotubes
*Organic Circuits
*Nano-electronics
*FinFETS
*3-D Integrated Circuits
*Printed Electronics
*Energy Scavenging
VII. Design Methodology
*Design for Manufactu