History and Philosophy of Psychology
Book Series
There are 5 volumes in this series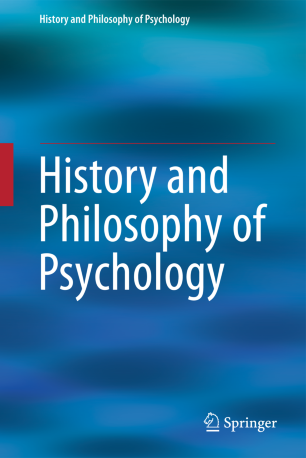 About this series
Research into the History and Philosophy of Psychology is in its ascendancy. The key rationale in embarking on this series is to bring together current ideas in this field into a unified whole. The series will introduce and critically analyse the field of the History and Philosophy of Psychology by inviting researchers nationally and internationally to investigate selected topics within the subject areas of psychology from historical and philosophical perspectives. An attempt will be made to cover such subject areas as psychological methodology, clinical psychology, social psychology, cognitive psychology, developmental psychology and others. The upshot of the complete series will be a coherent, integrated and comprehensive investigation of psychology, as a discipline, from the two perspectives.
The series will be in the format of edited books and monographs which will comprise approximately 250 pages each. Each volume should focus on a single topic within one subject area and take both the historical and philosophical perspectives into account. One might wish to divide the volume into two sections, each reflecting on one perspective, or alternatively, combine the two perspectives throughout the volume.
This series will form the key texts in the History and Philosophy of Psychology and be available nationally and internationally for psychologists, philosophers, historians and social scientists who are undertaking research or pursuing their studies in this field.