The International Library of Bioethics
Book Series
There are 7 volumes in this series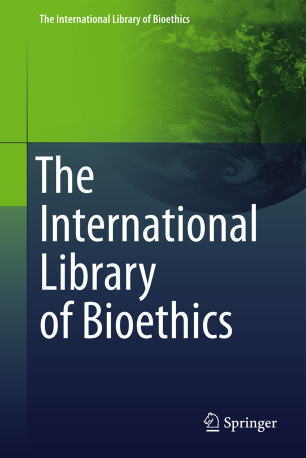 About this series
The International Library of Bioethics – formerly known as the International Library of Ethics, Law and the New Medicine comprises volumes with an international and interdisciplinary focus on foundational and applied issues in bioethics. With this renewal of a successful series we aim to meet the challenge of our time: how to direct biotechnology to human and other living things' ends, how to deal with changed values in the areas of religion, society, and culture, and how to formulate a new way of thinking, a new bioethics.
The International Library of Bioethics focuses on the role of bioethics against the background of increasing globalization and interdependency of the world's cultures and governments, with mutual influencing occurring throughout the world in all fields. The series will continue to focus on perennial issues of aging, mental health, preventive medicine, medical research issues, end of life, biolaw, and other areas of bioethics, whilst expanding into other current and future topics.
We welcome book proposals representing the broad interest of this series' interdisciplinary and international focus. We especially encourage proposals addressing aspects of changes in biological and medical research and clinical health care, health policy, medical and biotechnology, and other applied ethical areas involving living things, with an emphasis on those interventions and alterations that force us to re-examine foundational issues.