New Directions in East Asian History
Book Series
There are 7 volumes in this series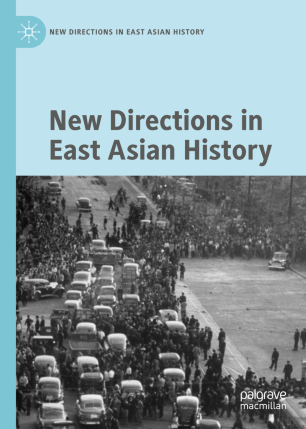 About this series
This series addresses the ways in which history influences the political, economic and social development of East Asia, a region which now plays a pivotal role in our world's multipolar international system. The series provides new perspectives on East Asia's distinctive economic and political situation through the lens of 20th century history, with a particular focus on Pre-War and Cold War periods. It argues the need to re-examine the history of East Asia and provide new historical approaches to a vibrant and constantly changing region.
Highlighting that history is at the root of many modern day conflicts in Asia, this series provides a global forum for rigorous academic research and timely debate by scholars worldwide, and showcases significant new research on East Asian history and politics in the contemporary era.

The series will appeal to specialists in the history and politics of Asia; international history; scholars of modern and contemporary Japan, Chinese and Korea as well as international relations.

NOW INDEXED ON SCOPUS!