Palgrave Studies in Workplace Spirituality and Fulfillment
Book Series
There are 6 volumes in this series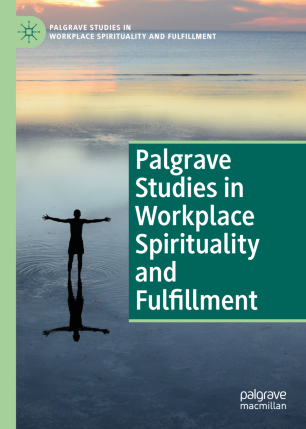 About this series
Satinder Dhiman, Editor-in-ChiefGary Roberts and Joanna Crossman, Associate Editors
By way of primary go-to-platform, this Series precisely maps the terrain of the twin fields of Workplace Spirituality and Fulfillment in the disciplines of business, psychology, health care, education, and various other allied fields. It reclaims the sacredness of work—work that is mind-enriching, heart-fulfilling, soul-satisfying and financially-rewarding. It fills the gap in scholarship in the allied disciplines of Workplace Spirituality and Flourishing. Using a comprehensive schema, it invites contributions from foremost scholars and practitioners that reflect insightful research, practices, and latest trends on the theme of workplace spirituality and fulfillment. The uniqueness of this Series lies in its anchorage in the moral and spiritual dimension of various positive forms of leadership—such as Authentic Leadership, Servant Leadership, Transformational Leadership, and Values-Based Leadership.

We welcome research monographs and multi-authored edited volumes representing myriad thought-positions on topics such as: Past, Present and Future Directions in Workplace Spirituality; Workplace Spirituality and World Wisdom/Spiritual Traditions; Culture Studies and Workplace Spirituality; Spiritual, Social and Emotional intelligence; Nature of Work; Mindfulness at Work; Personal Fulfillment and Workplace Flourishing; Workplace Spirituality and Organizational Performance; Inner Identity, Interconnectedness, Community and Transcendence; Managing Spiritual and Religious Diversity at Work; Spirituality and World Peace Imperative; Sustainability and Spirituality; Spirituality and Creativity; and Applied Workplace Spirituality in Health Care, Education, Faith-based Organizations, et al.