Respiratory Disease Series: Diagnostic Tools and Disease Managements
Book Series
There are 7 volumes in this series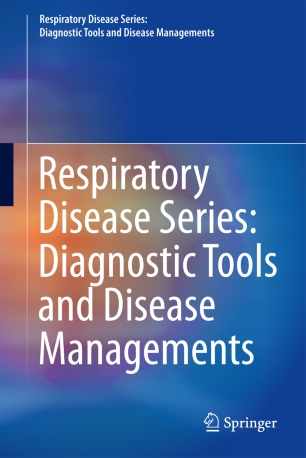 About this series
This book series cover a variety of topics in respiratory diseases, with each volume providing an overview of the current state of knowledge, recent discoveries and future prospects for each disease. In each chapter the editors pose critical questions, which are often unresolved clinical issues. These are then discussed by the authors, providing insights and suggestions as to which developments need to be addressed. The series offers new information, which will inspire innovative ideas to further develop respiratory medicine.This collection of monographs is aimed at benefiting patients across the globe suffering from respiratory disease.
Edited by established authorities in the field and written by pioneering experts, this book series will be valuable to those researchers and physicians working in respiratory medicine. The series is aimed at a broad readership, and the books will also be a valuable resource for radiologists, emergency medicine physicians, pathologists, pharm
acologists and basic research scientists.