Pivotal Studies in the Global American Literary Imagination
Book Series
There are 7 volumes in this series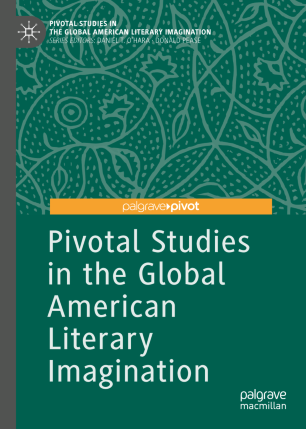 About this series
This series will present new critical perspectives on the histories and legacies shaping the divergent visions of America in the world within literary texts. Texts that re-envision America and its relationship to the larger world, in ways other than exceptionalist, will provide a point of critical focus for these cutting edge scholarly studies. Using the unique format of Palgrave Pivot to make an incisive intervention into current scholarship, the stress in these books will be on how American literary texts have and continue to contribute to the reformation of the vision of America in the world from roughly the antebellum period to the present. As "transnational" approaches to scholarly production have become mainstream, Pivotal Studies in the Global American Literary Imagination considers the complexities of such an appropriation and, instead, develop alternative global perspectives.
All American genealogies from the New England preeminence through the mid-century modern cold war consensus to post-modern dissensus, transatlantic, global/transnational turns (and counter-turns) would be tapped and the word "American" in the title will include all of North America. All critical perspectives would also be welcome, so long as the focus is on the question of how the texts and subjects discussed bear on the question of the global American literary imagination. Finally, the authors will demonstrate how to read their chosen texts, revealing the ways these new interpretations foster informed critique and revised critical methods.
Books published within this series should fall within the Pivot length limits of 25,000–50,000 words.