Palgrave Studies in International Relations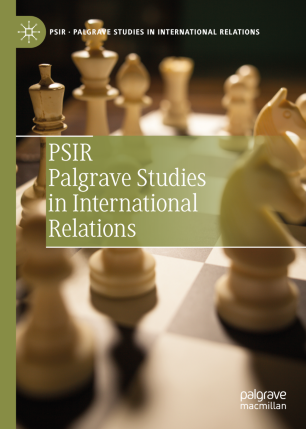 About this series
Palgrave Studies in International Relations (the EISA book series), published in association with European International Studies Association, provides scholars with the best theoretically-informed scholarship on the global issues of our time. The series includes cutting-edge monographs and edited collections which bridge schools of thought and cross the boundaries of conventional fields of study. EISA members can access a 50% discount to PSIR, the EISA book series, here http://www.eisa-net.org/sitecore/content/be-bruga/mci-registrations/eisa/login/landing.aspx.
Mai'a K. Davis Cross is the Edward W. Brooke Professor of Political Science at Northeastern University, USA, and Senior Researcher at the ARENA Centre for European Studies, University of Oslo, Norway.

Benjamin de Carvalho is a Senior Research Fellow at the Norwegian Institute of International Affairs (NUPI), Norway.

Shahar Hameiri is Associate Professor of International Politics and Associate Director of the Graduate Centre in Governance and International Affairs, School of Political Science and International Studies, University of Queensland, Australia.
Knud Erik Jørgensen is Professor of International Relations at Aarhus University, Denmark, and at Yaşar University, Izmir, Turkey.

Ole Jacob Sending is the Research Director at the Norwegian Institute of International Affairs (NUPI), Norway.

Ayşe Zarakol is Reader in International Relations at the University of Cambridge and a fellow at Emmanuel College, UK.