Studies in Diplomacy and International Relations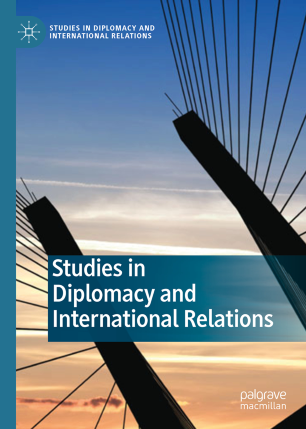 About this series
Founded over two decades ago by Geoff Berridge, the Studies in Diplomacy and International Relations (SDIR) series aims to publish the best new scholarship interrogating and demonstrating the central role of diplomacy in contemporary international relations. We are proud to continue this tradition by publishing diverse and cutting-edge research from a global community of scholars that investigates diplomatic theory and practice, the diplomacy of sustainability and climate change, trade, economic and business diplomacy, international negotiations, the diplomacy of global health, the constitution and effects of great power politics, global communications, and public diplomacy, among other topics. SDIR seeks to publish work that will be of interest to communities of scholars, practitioners of diplomacy, and policymakers alike.
For an informal discussion for a book in the series, please contact one of the series editors Donna Lee (d.lee@mmu.ac.uk), Paul Sharp (psharp@d.umn.edu), or Marcus Holmes (mholmes@wm.edu).
This series is indexed in Scopus.