Studies in the Political Economy of Public Policy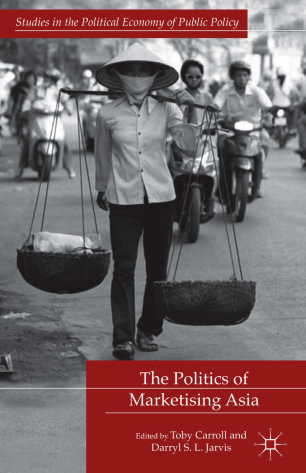 About this series
Studies in the Political Economy of Public Policy presents cutting edge, innovative research on the origins and impacts of public policy. Going beyond mainstream public policy debates, the series encourages heterodox and heterogeneous studies of sites of contestation, conflict and cooperation that explore policy processes and their consequences at the local, national, regional or global levels. Fundamentally pluralist in nature, the series is designed to provide high quality original research of both a theoretical and empirical nature that supports a global network of scholars exploring the implications of policy on society. The series is supported by a diverse international advisory board drawn from Asia, Europe, Australia, and North America, and welcomes manuscript submissions from scholars in the global South and North that pioneer new understandings of public policy.
International Advisory Board: Caner Bakir, Koç University, TurkeyJacqui Baker, Murdoch University, AustraliaShaun Breslin, University of Warwick, UKPaul Cammack, University of Manchester, UKGiliberto Capano, Bologna University, ItalySydney Calkin, University of Durham, UKPaul Chambers, Naresuan University, ThailandBarry Gills, University of Helsinki, FinlandRuben Gonzalez-Vicente, Leiden University, Netherlands Paul K. Gellert, University of Tennessee, USAPenny Griffin, University of New South Wales, AustraliaM. Shamsul Haque, National University of SingaporePascale Hatcher, University of Canterbury, New ZealandHeng Yee Kuang, GraSPP, University of TokyoKevin Hewison, Murdoch University, AustraliaWil Hout, Institute of Social Studies, Erasmus University, NetherlandsMichael Howlett, Simon Fraser University, CanadaKanishka Jayasuriya, University of Adelaide, AustraliaLee Jones, Queen Mary University of London, UKZhang Jun, City University of Hong Kong, SAR, ChinaMax Lane, Victoria University, Australia. Kun-chin Lin, University of Cambridge, UKAdrienne Roberts, University of ManchesterStuart Shields, University of Manchester, UKRichard Stubbs, McMaster University, CanadaSilke Trommer, University of Manchester, UKPhilippe Zittoun, Science Po, Grenoble, FranceHeng Yee Kuang, University of TokyoHeloise Weber, University of Queensland, Australia
All books in the series are subject to Palgrave's rigorous peer review process: https://www.palgrave.com/gb/demystifying-peer-review/792492. For more information, or to submit a proposal, please contact one of the series editors: Toby Carroll (tcarroll@cityu.edu.hk), Paul Cammack (pcammack01@gmail.com), Kelly Gerard (kelly.gerard@uwa.edu.au), Darryl Jarvis (djarvis@eduhk.hk).