Palgrave Macmillan Asian Business Series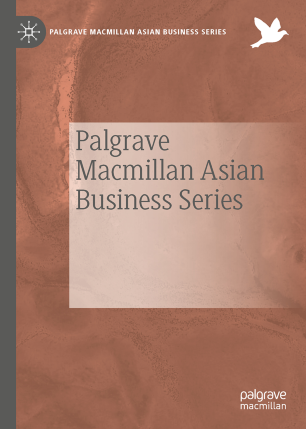 About this series
The Palgrave Macmillan Asian Business Series publishes theoretical and empirical studies that contribute forward-looking social perspectives on the study of management issues not just in Asia, but by implication elsewhere. The series specifically aims at the development of new frontiers in the scope, themes and methods of business and management studies in Asia, a region which is seen as key to studies of modern management, organization, strategies, human resources and technologies. The series invites practitioners, policy-makers and academic researchers to join us at the cutting edge of constructive perspectives on Asian management, seeking to contribute towards the development of civil societies in Asia and further a field.
Each submission is submitted for single blind peer review. For further information please see our website: https://www.palgrave.com/gp/book-authors/your-career/early-career-researcher-hub/peer-review-process.
To submit a book proposal for inclusion in this series please email Liz Barlow at: liz.barlow@palgrave.com. Details of how to download a proposal form can be found here: https://www.palgrave.com/gp/book-authors/publishing-guidelines/submit-a-proposal.