Advances in Industrial Control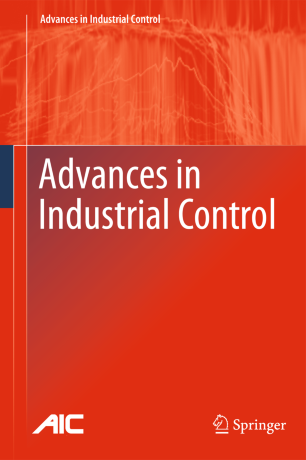 About this series
Advances in Industrial Control is a series of monographs and contributed titles focusing on the applications of advanced and novel control methods within applied settings. This series has worldwide distribution to engineers, researchers and libraries.
The series promotes the exchange of information between academia and industry, to which end the books all demonstrate some theoretical aspect of an advanced or new control method and show how it can be applied either in a pilot plant or in some real industrial situation. The books are distinguished by the combination of the type of theory used and the type of application exemplified. Note that "industrial" here has a very broad interpretation; it applies not merely to the processes employed in industrial plants but to systems such as avionics and automotive brakes and drivetrain. This series complements the theoretical and more mathematical approach of Communications and Control Engineering.
Indexed by SCOPUS and Engineering Index.
Series Editors
Professor Michael J. Grimble
Department of Electronic and Electrical Engineering, Royal College Building, 204 George Street, Glasgow G1 1XW, United Kingdom
e-mail: m.j.grimble@strath.ac.uk
Professor Antonella Ferrara
Department of Electrical, Computer and Biomedical Engineering, University of Pavia, Via Ferrata 1, 27100 Pavia, Italy
e-mail: antonella.ferrara@unipv.it
or the
In-house Editor
Mr. Oliver Jackson
Springer London, 4 Crinan Street, London, N1 9XW, United Kingdom
e-mail: oliver.jackson@springer.com
Publishing Ethics
Researchers should conduct their research from research proposal to publication in line with best practices and codes of conduct of relevant professional bodies and/or national and international regulatory bodies. For more details on individual ethics matters please see:
https://www.springer.com/gp/authors-editors/journal-author/journal-author-helpdesk/publishing-ethics/14214