© 2015
Sudan and South Sudan
From One to Two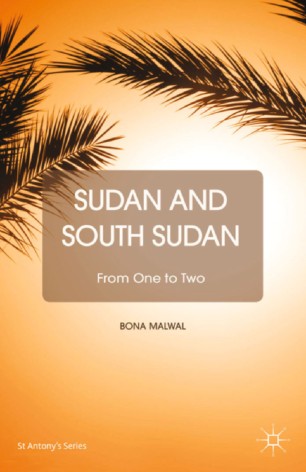 About this book
Introduction
The Republic of Sudan's former Culture Minister and a leading architect in the movement to gain independence for South Sudan, Bona Malwal, provides a factual and personal account of the break up of Sudan. He explores its troubled history post-colonialism and offers a frank account of the many challenges that both nations face in the coming years.
Keywords
1989
autonomy
culture
independence
realism
revolution
The Republic
Bibliographic information
Reviews
'Bona Malwal gives us an insider's account of Southern Sudan's struggle for independence, coherence and security. His work is a major contribution not only to our understanding but also to the practical task of bringing his country out of war into peace.' William R. Polk, former Assistant Professor at Harvard and Foreign Policy Adviser to President Kennedy
'The hope for Sudan is in its intellectuals like Bona Malwal, who point to solutions to the problems of that country. Bona's book is a must-read for solutions seekers. I have known Bona Malwal for nearly 50 years of his professional and intellectual career. He speaks and writes straight.' Butrous Butrous Ghali, former Secretary General of the United Nations.