© 2015
Creative Education, Teaching and Learning
Creativity, Engagement and the Student Experience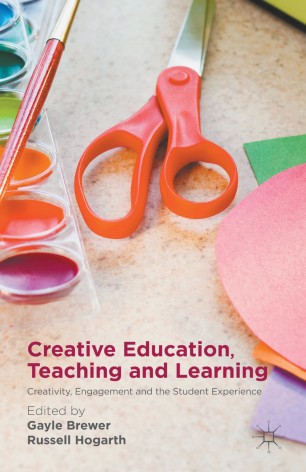 Table of contents
About this book
Introduction
Educators and education policy has increasingly acknowledged the value of creativity and creative approaches to education in particular. This book highlights a range of innovative teaching techniques successfully employed by teachers from a range of disciplines and education levels in order to share knowledge regarding creative education.
Keywords
Creative
Education
teaching
learning
creativity
Digital Storytelling
higher education
social media
Twitter
Bibliographic information
Reviews
'Good teaching is never just about imparting information, but rather about enabling students to think creatively. This is a fascinating exploration of the role of creativity in education, and the long-term benefits it offers both to the individual and to society as a whole. It is an immensely valuable resource for anyone wishing to encourage and enhance creativity in the classroom.' - Clare Allan, author of Poppy Shakespeare and Everything is Full of Dogs.