© 2013
Image Warfare in the War on Terror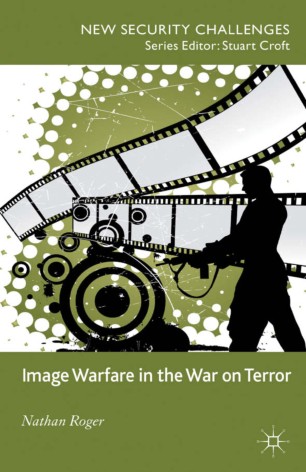 About this book
Introduction
Roger examines how developments in new media technologies, such as the internet, blogs, camera/video phones, have fundamentally altered the way in which governments, militaries, terrorists, NGOs, and citizens engage with images. He argues that there has been a paradigm shift from techno-war to image warfare, which emerged on 9/11.
Keywords
communication
government
Image
media
media technologies
New Media
technology
terrorism
video
war
Bibliographic information
Reviews
"What Roger is justifiably attempting to do is relocate media in the international relations literature; namely, to treat the media landscape as a central principle, perhaps the primary theatre in which events are played out. Combining theoretical literature from international relations and from strategic, cultural, media and terrorist studies, he traces the changing nature of image use during the so-called War on Terror [...] The reason Roger deserves a wider readership is that he is tackling a significant argument, and one that some in the academy and government on both sides of the Atlantic have been engaged in for many years."
- Times Higher Education