© 2013
Libya, the Responsibility to Protect and the Future of Humanitarian Intervention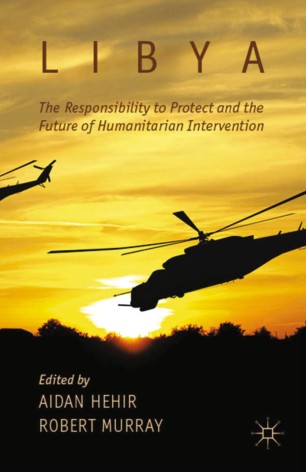 About this book
Introduction
This book critically analyses the 2011 intervention in Libya arguing that the manner in which the intervention was sanctioned, prosecuted and justified has a number of troubling implications for the both the future of humanitarian intervention and international peace and security.
Keywords
Peace
security
military
humanitarian intervention
Libya
conflict
intervention
NATO
Bibliographic information
Reviews
"The Libyan intervention has been greeted as demonstrating the arrival of R2P. This excellent collection critically dissects these claims. Recommended for all those interested in the shifting debates concerning international intervention, law, ethics and humanitarian action."
- David Chandler, University of Westminster, UK
"This collection's incisive, critical analyses will set the terms of the debate over the 2011 Libya intervention, as well as shine much-needed light on the politics and future of the 'Responsibility to Protect' in Africa and around the world."
- Adam Branch, San Diego State University, USA