© 2013
Transnational Student-Migrants and the State
The Education-Migration Nexus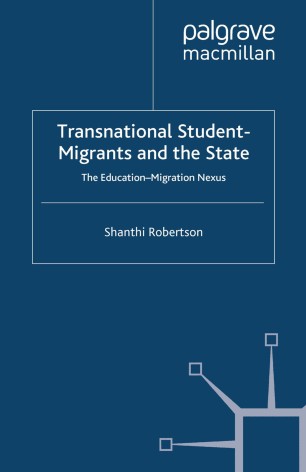 About this book
Introduction
International students are often engaged not just in education, but in high stakes towards gaining permanent migration status. This book unpacks the consequences of this education-migration nexus, analyzing migration policies and providing a vivid picture of student-migrants' lived experiences.
Keywords
education
migrants
migration
Nation
research
Transnational
Bibliographic information
Reviews
"By drawing on interviews and case studies, Robertson grounds her theoretical and empirical material in lived experience." - Inside Story
Winner, Raewyn Connell Prize for the Best First Book in Australian Sociology, awarded by The Australian Sociology Association.