© 2013
Leadership in Global Institution Building
Minerva's Rule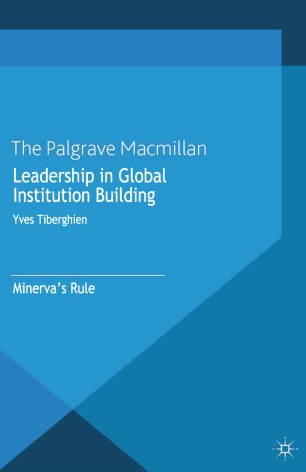 Table of contents
About this book
Introduction
Between 1995 and the present day, the world has undergone significant advances in international law, norms, and institutions. Progress was particularly intense in the fields of global environment, human security, cultural diversity, and human rights. This book reveals the key role played by the European Union, Japan, and Canada in this process.
Keywords
Europe
European Union
European Union (EU)
human rights
Institution
Policy
Bibliographic information
Reviews
The post-Cold War order is unique in the history of world politics for having a hegemon generally unwilling or unable to lead. Who else has tried? When did they succeed, and when did they fail? What explains the difference? This fascinating collection offers a fresh perspective on these important questions. Theoretically creative and empirically rich, it helps us understand the patchy recent history of governance innovation better than any work to date.
David Welch, CIGI Chair of Global Security, Balsillie School of International Affairs and Professor of Political Science, University of Waterloo, Canada
A fine analysis of the institution-building process under way at global level, by a range of highly qualified authors. A must-read for those who want to make sense of the transformations of global governance since the turn of the century.
Renaud Dehousse, Jean Monnet Professor of EU Law and Politics, Director of the Centre d'études européennes, Sciences Po, Paris, France