© 2011
Chicana/o Subjectivity and the Politics of Identity
Between Recognition and Revolution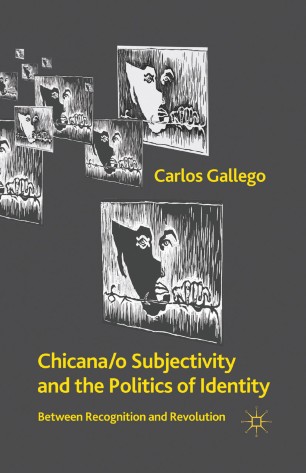 Table of contents
About this book
Introduction
This book traces the influence of Hegel's theory of recognition on different literary representations of Chicano/a subjectivity, with the aim of demonstrating how the identity thinking characteristic of Hegel's theory is unwillingly reinforced even in subjects that are represented as rebelling against liberal-humanist ideologies.
Keywords
America
Cultural Turn
democracy
identity
nationalism
Research in English and American Literature
revolution
society
Bibliographic information
Reviews
"In arguments that are as noteworthy for their stylistic elegance as for their command of theory, Carlos Gallego convincingly demonstrates how the ideological tensions inherent in Chicano/a politics originated with the contradictions of the liberal subject. Chicana/o Subjectivity and the Politics of Identity poses the most important challenge to the organizing premises of identity politics yet written."
- Donald Pease, director of the Dartmouth Futures of American Studies Institute
"Chicana/o Subjectivity and the Politics of Identity is one of the most theoretically sophisticated studies ever published on Chicano literature and culture.Drawing equally on the critical traditions of Marxism and psychoanalysis, Carlos Gallego challenges readers to rethink methods of literary interpretation based on ideologically driven theories of subjectivity. In dialectical fashion, he stands the liberal humanism of cultural identity politics on its head.Impressive!" - Marcial González, author of Chicano Novels and the Politics of Form: Race, Class, and Reification